Half Birthday Cakes
½ Way to an Awesome One – Half Birthday Cakes
Why wait for a year to celebrate your little champ's birthday? Order a special half-birthday milestone cake to celebrate your little one's first six months out of the belly.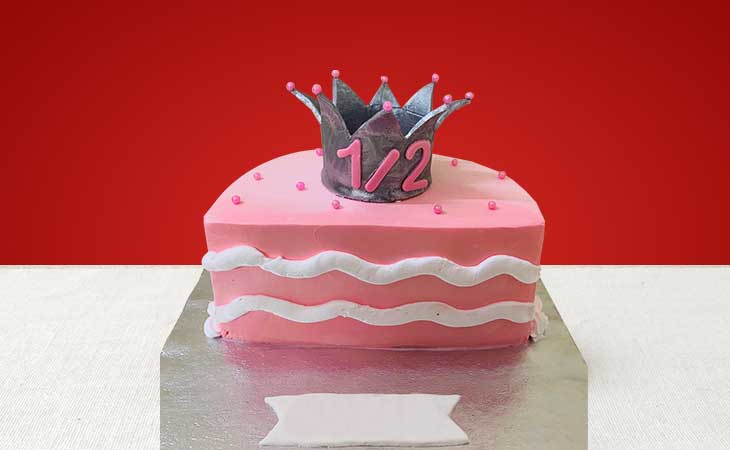 A half-birthday cake is a great way to acknowledge your journey as a new parent. It's like giving yourself a pat on your back and celebrating the occasion surrounded by friends and family.
Fast track your celebration and happiness, with amazing half-birthday cakes from one of the best bakers in Gurgaon, Gurgaon Bakers. Half birthday cakes are usually designed to look like ½ of a full cake. The cake design can be customised in any flavour or style as per your preferences. Some popular half birthday cake designs include unicorn half birthday cake, bunny half birthday cake, pink half birthday cake, blue half birthday cake, Mickey Mouse half birthday cake and more.
Order ½ birthday cake online in Gurgaon and enjoy same-day doorstep delivery anywhere in Gurgaon.