Golden Jubilee Anniversary Cakes
Celebrate the Glorious Fifty Years of Love, Joy, and Togetherness.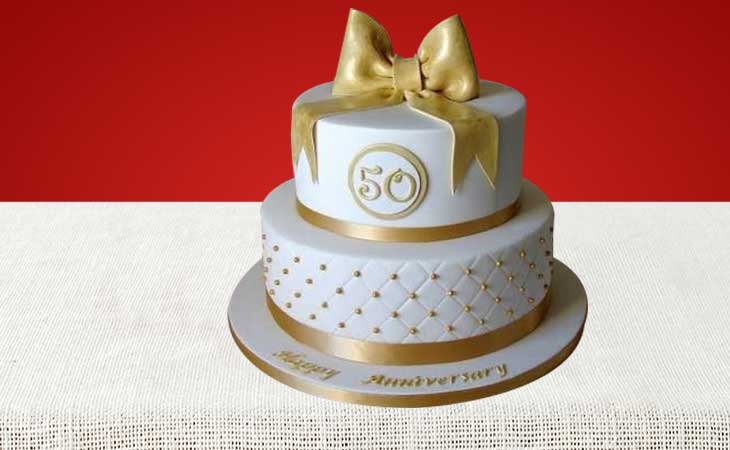 Being married for fifty years is no mean feat. The highs and lows, sorrows and ecstasies, the myriad ups and downs need to be celebrated.
Gurgaon Bakers offers unique anniversary cake designs to commemorate your golden jubilee!
Whether you require a small cake for an intimate gathering with your close family members or a masterpiece to serve hundreds of guests, Gurgaon Bakers can make it all happen!
Our 3-tiered Fiftieth Anniversary Special Cake is decked in gold, perfect for your golden jubilee. If you require something subtler, you can opt for our Majestic Anniversary cake or the Stars Anniversary cake.
Our Golden Jubilee cakes can be customised to suit the number of guests you plan to invite. Our small cakes can easily feed 8 to 10 people, while our large 3-tier cakes can serve up to 100 guests.
The best part: we offer cake delivery anywhere in Gurgaon. Be it a party hall or your home, our delivery team ensures that your cake reaches you right on time and in perfect condition.