Teacher's Day
Show your Appreciation for your Teacher with Teacher's Day Cakes in Gurgaon.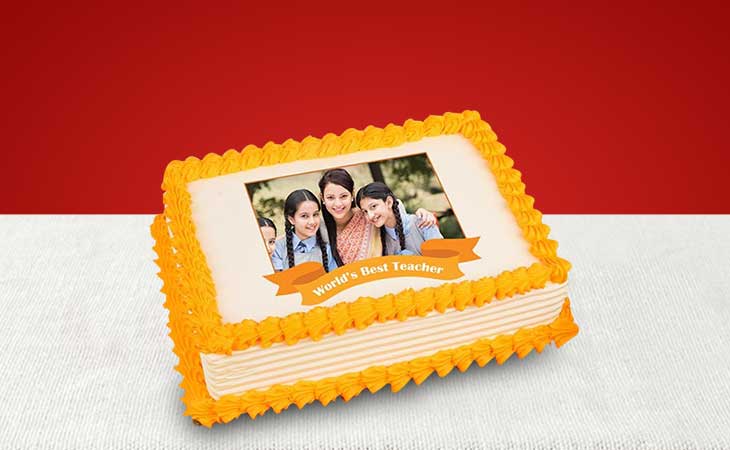 "We may not remember all the math formulae and science definitions that our teachers taught us. But, we'll always remember how they made us feel."
A teacher is every child's hero. A teacher inspires, ignites, and makes us grow into confident adults. They are the stepping stones that help us transition from childhood to adulthood. In India, Teacher's Day is always a big deal. Classrooms are decorated, banners are put up, and the blackboards are adorned with loving wishes for our teachers.
This Teacher's Day, make your teachers feel appreciated and cherished by surprising them with tasty treats from Gurgaon Bakers.
Our Teacher's Day cake collection includes a wide range of flavours – vanilla, butterscotch, chocolate, strawberry, red velvet, black forest, white forest, pineapple, and much more. We've even got special coffee cakes for teachers who love their cup of Joe. Order teacher's day cakes online and get them delivered right at your school/college. Alternatively, we can also home deliver teacher's day cakes to surprise your teachers.