White Forest Cakes
Our range of white forest cakes are a unique spin on the famous black forest cakes.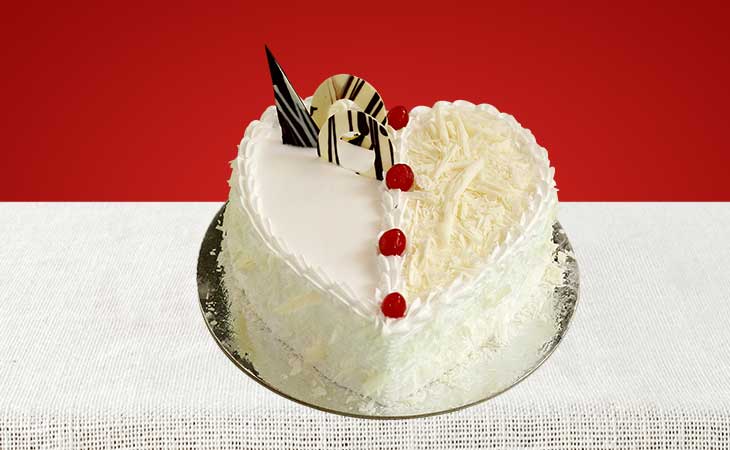 Instead, of using dark chocolate, our white forest cakes are made with the creamiest white chocolates. Our version of white chocolate cake is made with multiple layers of freshly baked moist white sponge cake, filled with sweet white chocolate ganache, layered with fresh cream and topped with white chocolate shards, chocolate shavings, and freshly whipped cream.
Perfectly sweet, our white chocolate cakes are sure to satisfy your sweet tooth.
Our collection of white chocolate cakes are perfect for all occasions. For weddings, you can choose our Elegant White Chocolate Swirls cake, for a loved one's birthday or Valentine's Day go for our romantic I Heart You White Forest cake, for birthdays go for our Dreamy Swirls cake or our colourful Sparkly White Forest Cake.
Order white forest cakes online and enjoy doorstep delivery anywhere in Gurgaon, right in time for your party.