Little Singham Cakes
"Police ki Vardi, Sher ka dum – Little Singham is here to save the day."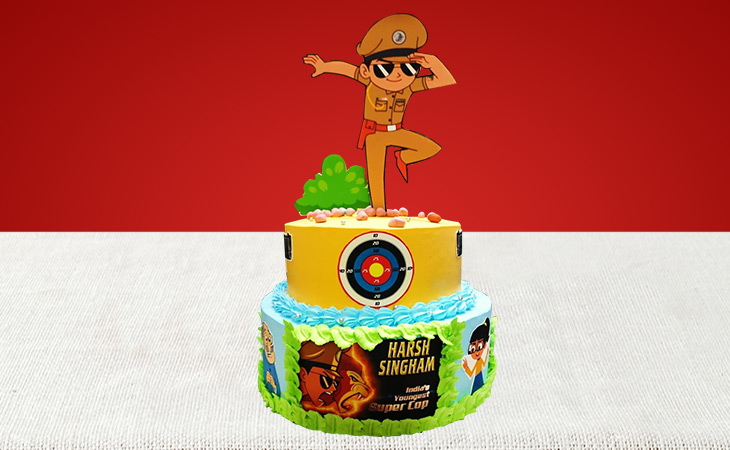 The little supercop, Little Singham is a sensational hit among kids of all ages. The Indian animated television series airs on Discovery Kids has millions of fans from all over the country. Bajirao Singham, the little supercop who fights monsters, mutants and criminals is one of the cutest superheroes in the superhero universe.
With a huge collection of Little Singham cakes – little Singham photo cakes, Little Singham fondant cakes, Little Singham fresh cream cakes, invite your child's favourite cartoon character to your little one's birthday party and bring a huge smile on his/her face.
*All our cakes can be customised in your choice of favourite flavours, and egg/eggless variants. Order online and enjoy same-day delivery anywhere in Gurgaon.