Customized Cakes
Spectacular Customised Cakes in Gurgaon.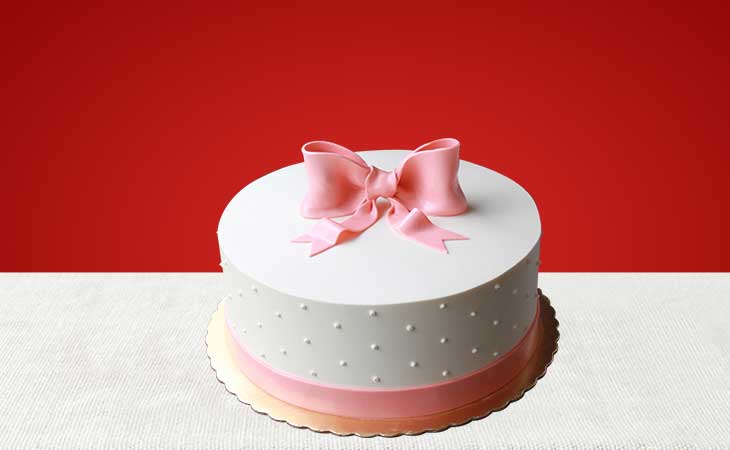 We are Gurgaon's leading bespoke and customised cake baker. Whether you're looking for cupcakes for corporate gifting, a large elegant wedding cake, a fun cake to surprise your loved one, or a cute kids' birthday cake – we are your answer for all things cake! Every custom cake is freshly made in our commercial kitchen in Gurgaon by our team of professionally trained chefs and cake decorators. The icing on top – we offer customised cakes home delivery in Gurgaon, right in time for your special celebrations.
All of our customised cakes are personalised with a sweet message for the recipient. Order cake online and enjoy home delivery.
BESPOKE PARTY CUSTOM CAKES FOR ALL OCCASIONS
Surprise your loved one with a unique customised cake that will stand out from the crowd. Cartoon cakes, character-themed cakes, funny cakes, elegant cakes, number cakes, and so much more – Gurgaon Bakers is the No.1 choice for customised cakes in Gurgaon.
Each of our custom cakes is handmade from scratch with premium ingredients and expert bakers. Each sweet treat that leaves our kitchen is unique, and no two will ever be identical! This is why our customers order customised cakes in Gurgaon, only from us.
Wow, your special someone with our customised-party cakes. Each cake is baked to meet your individual style. Right from deciding the theme to choosing the flavour and cake size – you have free reign. Once you place your cake orders online, our team will then create the cake from scratch to meet your specific needs.
ORDER CUSTOMISED CAKES IN GURGAON & MAKE YOUR CELEBRATIONS UNIQUE
Our customised cakes are perfect for friends, family members, and loved ones. Whether you're celebrating your child's birthday party, or enjoying a romantic evening with your sweetheart, or celebrating grand mom's 75th birthday party, or throwing a grand corporate gala – our customised cakes are sure to make your celebrations extraordinary.
Each cake in our customised collection is baked and decorated, on order. Complete your cake orders online and make your special someone extra happy. Just let us know your specific needs while placing the order.
Our team of bakers pays special attention to each minute to make sure that your requirements are met. Our expert team of creative bakers in Gurgaon will go the extra mile to make your creations come to life.
ORDER LAST-MINUTE CUSTOMISED  CAKES IN GURGAON
The general rule among bakers is that they don't take last-minute orders. However, at Gurgaon Bakers, we understand that you may, at times, forget to place your custom cake orders ahead of time. Or there may be occasions planned at the last minute – like a congratulatory dinner, a romantic wedding proposal, and so on.
We believe that no one should miss out on a customised cake – even if the event is planned at the very last minute. Luckily for you, we offer same-day delivery of customised cakes in Gurgaon. Just see that you complete your order before the last delivery slot of the day, and we'll ship your custom cake to your venue right on time.
However, note that some designs require extra time to prepare and may not be available for same-day delivery.
MAKE YOUR CAKE DREAMS COME TRUE WITH CUSTOMISED CAKE DESIGNS
We adore celebrations and understand how important it is to have the perfect cake for your party. We believe that our cakes are more than an afterthought. They are showstoppers at your event. Made with minute detail to attention and with premium ingredients, our cakes are sure to be the talk of the town at your party. We specialise in customised cakes for all occasions – customised cakes for birthdays, customised cakes for wedding anniversaries, customised cakes for a kid's birthday party, customised cakes for weddings, customised cakes for corporates, customised cakes for Valentine's Day, customised cakes for New Year, customised cakes for Mother's Day, customised cakes for Women's Day and much more.
Dreaming of a bespoke party cake? Bored of the same old designs? Worry not! Our expert team of professional cake bakers is here to make all your cake dreams come true. Want a chocolate overload cake topped with your favourite desserts – Nutella, KitKat, Oreo, and Ferrero Rocher? Or want your favourite movie/book character in edible form? Whatever be your cakey needs, we can get it done.
Browse our bespoke customised cake range and get it delivered right at your doorstep. We offer exclusive customised cake delivery across Gurgaon for all our cakes. Just give us a ring and let our bakers help you choose the perfect cake for your occasion. If you're sure of the size and flavour, you don't have to ring us. You can complete your custom cake orders online via our website, choose a delivery slot, and we'll get your cake right at your doorstep.
FAQS ON CUSTOMISED CAKES IN GURGAON
What makes your customised cakes special?
Everything! At Gurgaon Bakers, we don't use pre-mixes or cheap fillers. All our cakes are made from scratch with premium ingredients and tons of love. When you order a customised cake from Gurgaon Bakers, you can be assured you are getting the maximum bang for your bucks.
How much do customised cakes cost in Gurgaon?
All of our customised cakes are priced on an individual basis, depending on the flavour, size, and style. You can get the accurate cost of your preferred customised cake by adding it to your cart and checking out the final price. Alternatively, you can always ring our bakers to help you work out the cost of a custom cake within your budget.
Can I taste the cake before ordering?
Sorry, we do not offer cake tastings. However, if you would like to try out our cakes before booking a large cake, we recommend that you choose a small ½ kg cake for home consumption. This way, you can get an idea of the final taste of your cake.
Do you deliver customised cakes in Gurgaon?
Yes! We offer delivery for all our cakes – big and small. When it comes to large specialty cake, we recommend that you choose us for delivery, instead of picking it up on your own, so that there are no mishaps during transportation. We deliver to all pin codes in Gurgaon.
What flavours can I choose for customised cakes?
There is no restriction – you can mix and match flavours, depending on your tastes. You can choose different flavours for each tier of the cake. Some of our popular flavours include – vanilla, chocolate, pineapple, butterscotch, strawberry, red velvet, black forest, white forest, and coffee.