Dripping Cakes
A crowd pleaser and super trendy, dripping cakes are perfect for all occasions!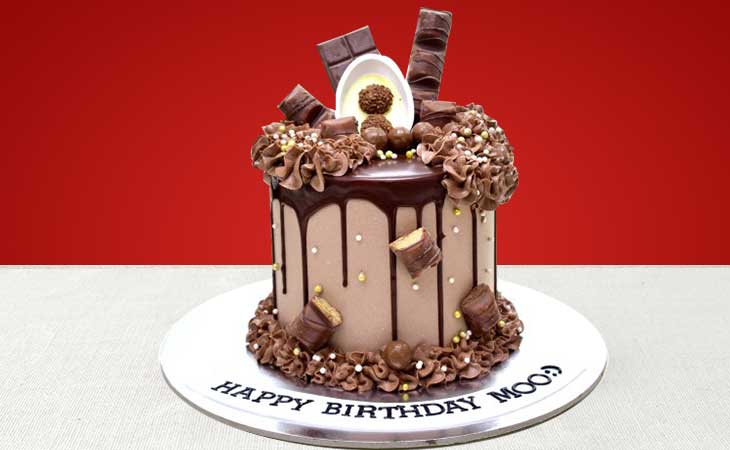 Struggling to find the perfect cake for an upcoming special occasion? Allow us to introduce our delectable collection of handcrafted drip cakes!
These towering dripping cakes are masterpieces of cake artistry.
Adorned with creamy cascading drips of delicious ganache and frosting, these cakes are one of our best-sellers and a hit on social media.
Our incredible selection of drip cakes include: KitKat drip cakes – a stunning indulgent cake that pays homage to the popular wafer chocolate from Nestle; Pink drip cake – a beautiful explosion in pastel; Over the Top Choco Drip cake – a creamy creation of rich chocolate ganache and topped with everyone's favorite candy bits;
Perfect for birthdays, anniversaries, wedding engagements, and other special occasions, our dripping cakes are guaranteed to steal the show at your party.