Fruit Cakes
Whether you're looking for a special occasion party cake or just want to satisfy your sweet cravings, our premium range of fruit cakes is the perfect choice.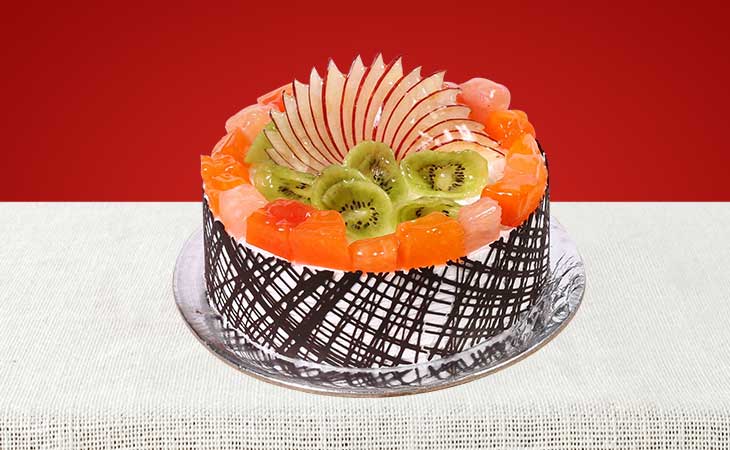 Our Fruit Cakes transform the delightful flavour of seasonal fruits into decadent, moist cakes that can be enjoyed at any time.
Made with moist sponge cake soaked in rich sugar syrup and topped with a delicious medley of the season's best fruits, these cakes are perfect to sink your fork into. At Gurgaon Bakers, we have a vast collection of fruits decorating our cakes – from crispy Himachal apples to exotic imported Kiwis, our fruit cakes take your taste buds on a flavourful ride.
The cherry on top is that our fruit cakes are available for home delivery. Packed in sturdy cardboard boxes, we offer same-day delivery of fruit cakes anywhere in Gurgaon. Order tasty fruit cakes and enjoy the creamiest cakes in Gurgaon.