Independence Day
Salute our Great Nation with Independence Day Cakes.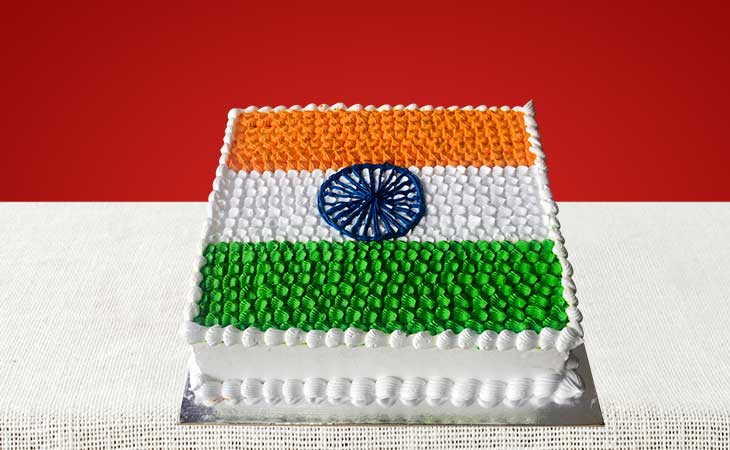 "Let's vow to remember our past and build a glorious future together."
Gurgaon Bakers offers a wide range of Independence Day themed cakes. Unfurl the tricolour flag, salute and sing the National Anthem, as we remember the sacrifices made by thousands of brave Indian men and women.
This Independence Day, wear your patriotism on your sleeve and salute this great nation.
Celebrate this historic occasion with the best Independence Day themed cakes from Gurgaon Bakers. Available in the colours of our flag – saffron, white and green, these tasty treats are the perfect choice for your Independence Day party at home, school, college, or office. Order online and get customised Independence Day cakes delivered right at your doorstep.