PUBG Cakes
Our wide range of PUBG cakes has a cult following, especially among avid PUBG-fans.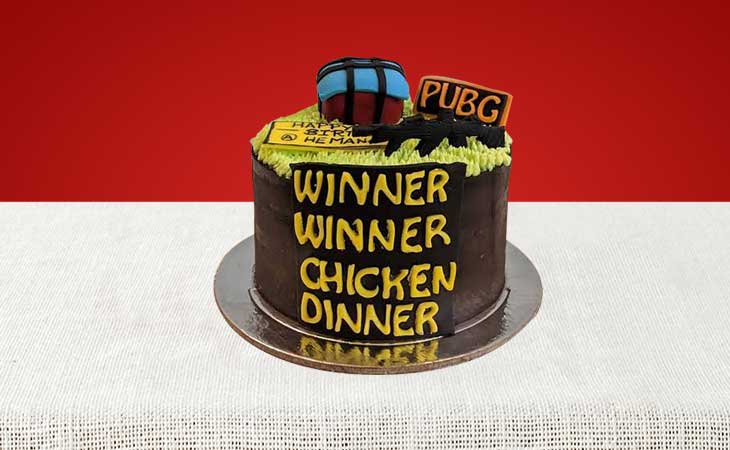 Are you looking for the perfect cake for your gamer friend?
We've got the best PUBG cakes in Gurgaon, perfect for your game addict friend!
Decorated with meticulous attention to detail and baked with premium ingredients, our gamer cakes are sure to make your friends pause their game to jump with joy!
Not just PUBG, we can recreate any game that you or your friends are addicted to. Just let us know the gaming world, and we'll bring it live in cake form. Finally, we guarantee that our cakes not only look good but taste amazing as well.
We offer same-day delivery on all our cakes, anywhere in Gurgaon. So, whether you're looking for a last-minute party cake or want to pre-order a special cake to surprise your friends, we've got your back. Place your cake orders online and relax while we deliver them to your doorstep within a few hours.