Plum Cakes
Gurgaon Bakers makes truly scrumptious plum cakes for the festive season.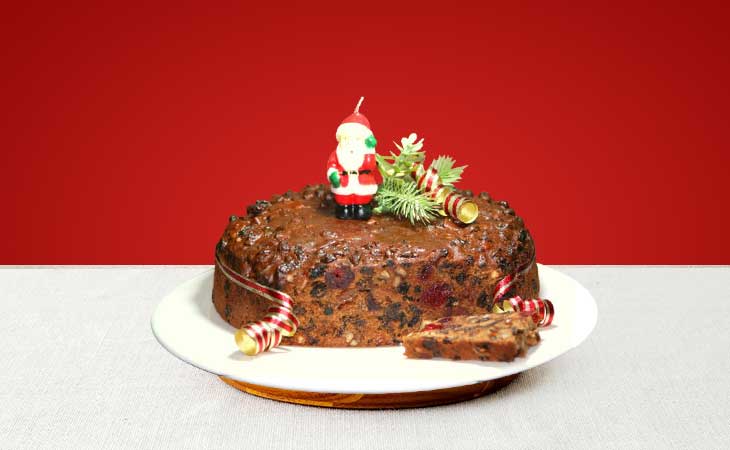 It's time for jingles and jangles! Christmas is coming and we've got the perfect Xmas treats for you. Christmas and New Year is the time to spread good cheer and love.
Our plum cakes are perfect for Christmas gifting.
Order in bulk and send them online to your friends and family. We can also customise Christmas cakes for corporate gifting.
Whether you're having a Christmas party at work or planning to spend the holidays with friends and family, our rich plum cakes are sure to add an extra special touch to the most magical time of the year.
Made with premium dried fruits, rum, and high-quality nuts, our Christmas plum cakes are available for delivery all over Gurgaon. We recommend ordering in advance, as we sell out soon. We've also got a special rich plum cake for weddings. Browse our gallery and book your Christmas festive treats in advance, so that you get your Christmas cake in time for the holidays.