Doraemon Cakes
Doraemon cakes are sure to get all the little guests excited at the party.
If your little boy or girl is a fan of Doraemon, then we've got a vast collection of Doraemon birthday cakes just from him/her.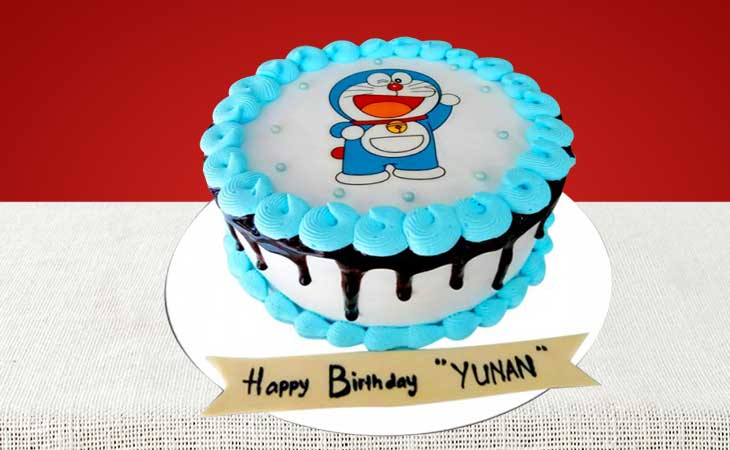 Order Doraemon cakes in Gurgaon from Gurgaon Bakers
This cute little cat robot all the way from the land of the rising sun has won the hearts of little kids and the kids at heart here in Gurgaon. Did you know that Doraemon is a cute little cat robot that is from the 22nd century? Kids love this robot for all its creative gadgets and how it rescues its owner Nobita from tight situations!
Order kids' birthday cakes online in Gurgaon and get them delivered right at your doorstep, anywhere across the city.