Captain America Cakes
From little ones to teens to everyone else, is there anyone who hasn't fallen to the charms of Captain America?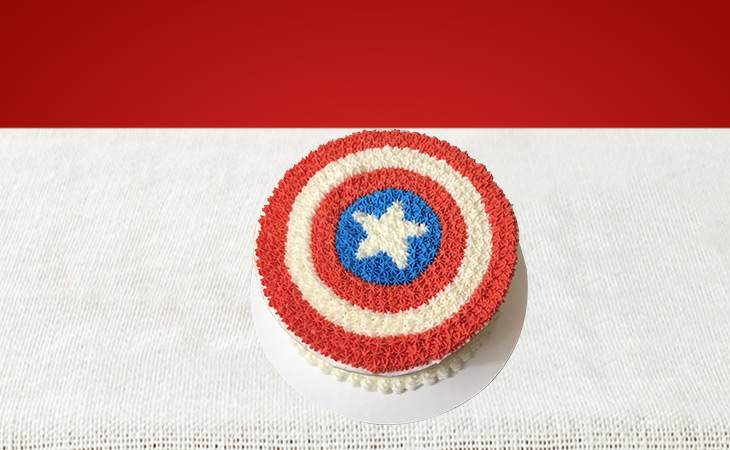 Dashing, handsome, courageous, righteous and so charismatic – we've run out of adjectives to describe this super cool superhero from the Marvel Universe. The original superhero, Captain America is a huge favourite among people of all generations.
Our Captain America themed cakes are perfect for all celebrations. Be it a kids' birthday party or a teen birthday bash, Captain America cakes are sure to take your celebrations to a heroic level. Order the best themed party cakes in Gurgaon and enjoy doorstep delivery of cakes anywhere in Gurgaon.