Midnight cake delivery in Gurgaon
Midnight Cake Delivery in Gurgaon: Be the First to Wish your Loved Ones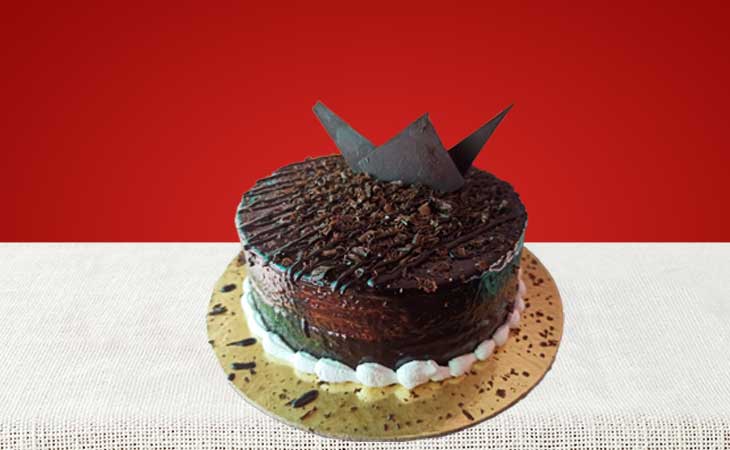 Looking for a unique way to celebrate an upcoming occasion? Surprise your loved one with a midnight cake delivery right as the clock strikes 12! Gurgaon Bakers helps you make your celebrations extra sweet and memorable with surprise midnight cake deliveries anywhere in Gurgaon. Let your loved one begin his/her day on the right note, with a sweet midnight delivery right at their doorstep. Our professional cake delivery midnight agents will hand-deliver your cakes at your doorstep right at 12AM!
Surprise your Loved One as the Clock Strikes 12 with Midnight Cake Delivery in Gurgaon
When it comes to celebrating a special occasion with our loved one – we always want to be the first person to wish him/her. Gurgaon Bakers now makes it possible for you to make a special occasion extra special by offering midnight doorstep cake deliveries anywhere in Gurgaon.
Whether you're celebrating your loved one's birthday, your wedding anniversary, or Valentine's Day, we offer a wide range of party cakes for all occasions. The best part – when you order a surprise midnight delivery, our delivery personnel will be there at your loved one's doorstep with a freshly baked cake as the clock strikes twelve.
Surprise Midnight Cake Delivery in Gurgaon
Order till 9 PM for same-day and midnight delivery of cakes. Yes, that's right! You can now order cakes at 9 PM and get them delivered at your doorstep 3-hours later for an unforgettable midnight celebration. All of our cakes are freshly made, even at this time of the night! Made with premium ingredients and baked by master chefs in Gurgaon, our cakes are the best way to surprise your loved one, right as the clock strikes 12!
Whether you order at 9 AM or 9 PM, you can be assured that our cakes taste delicious and are made with dedication and passion. Irrespective of when you place the order, Gurgaon Bakers never compromises the quality or taste of cakes.
The best part – our cakes not only look gorgeous and stunning but also taste equally as good as they look. We also offer eggless cakes suitable for vegetarians and those with special dietary requirements. Our cakes are made with the finest ingredients. We can also accommodate other dietary needs like vegan, dairy-free, nut-free, and allergen-free. Get in touch with our team to customise your cake to suit your dietary needs.
Midnight Cake Delivery in Gurgaon starting from Just Rs. 559
A freshly baked cake priced at just Rs. 559?! Yes, Gurgaon Bakers have now made special occasion cakes affordable. Our cakes are not only made with the best ingredients but are also priced the best in Gurgaon. At pocket-friendly prices, you can now have your cake and eat it too, without blowing your budget.
All our cakes are handmade and hand-decorated from scratch. We make our cakes fresh on order. So, the price doesn't matter. With Gurgaon Bakers, you are assured of budget-friendly cakes with no compromise on taste.
Personalised Cakes for Midnight Delivery in Gurgaon
At Gurgaon Bakers, our range of midnight delivery cakes can be personalised and customised to suit your specific needs. You can choose whether you want an egg/eggless cake while placing your order online. Additionally, you can also customise the cake size [Most common sizes include 0.5kg, 1kg, 1.5kg, and 2kg] and flavour while placing your party cake orders online.
Don't forget to include a special message (up to 25 characters) for your loved ones. Your message will be hand-piped on top of the cake with beautiful frosting. Order a special midnight cake delivery in Gurgaon and surprise your loved ones.
Gurgaon Bakers makes it super easy to order cakes online. Our newly revamped website is seamless, and you can complete your special cake orders within a few minutes. Just select your preferred cakes, customise them (choose the size, flavour, egg/eggless), and include a special message for your loved ones.
Add the cake to the cart and continue checking out. While checking out, make sure to choose your preferred cake add-ons, delivery timeslot, mention the recipient's address, and complete your payments online. Our payment methods are secure and safe. You can pay conveniently using your debit/credit card or internet banking account.
Sit back and relax as our expert bakers create the perfect cake for you. Our delivery agents deliver it at your doorstep with care.
Midnight Cake Delivery in Gurgaon FAQs
What is the cost of midnight cake delivery in Gurgaon?
The cost depends on your location. We charge a nominal night delivery fee of Rs. 250. The accurate price of delivery will be added to your cart while you check out.
I'm not able to find my delivery location in the list while checking out. What can I do?
If your delivery location is not mentioned in our list, please give us a ring at +91 98999-88185 to see if we can deliver to your area.
Can you also deliver chocolates along with my midnight cake delivery?
Yes, we offer four add-ons along with your cakes. You can choose any of these options as an add-on to your cake: a pretty bouquet of chocolates and red roses, a beautiful bouquet of long-stemmed red roses, a party popper, or a teddy bear.
What are the steps you take to ensure safe deliveries during Covid-19?
The safety of our customers is our top priority. We take extensive measures to ensure that your deliveries are 100% safe. We sanitise our kitchen once every four hours. This includes a wipe down of all frequently touched surfaces, sanitising our hands, daily temperature checks for our staff, and wearing a mask and shield in the kitchen. Our delivery personnel offer contact-less delivery. They will wear a mask at all times and maintain a safe distance from the recipient.
What are the occasions you offer for midnight cake deliveries in Gurgaon?
We offer midnight cake delivery for all occasions, including: Birthdays Anniversaries Valentine's Day New Year Mother's Day Father's Day Women's Day Christmas Friendship Day Independence Day Diwali Eid And more. Whatever be the occasion, you can be assured Gurgaon Bakers will deliver the best handmade cakes at your doorstep right at midnight.