Pull Up Sheet Cakes
Celebrate in Style with a Trending Pull Up Sheet Cake
Bored of the same, old cakes? Looking for something creative and more fun than regular cake cutting? Presenting you the latest trend – Pull me up cake that has been making waves on all social media feeds.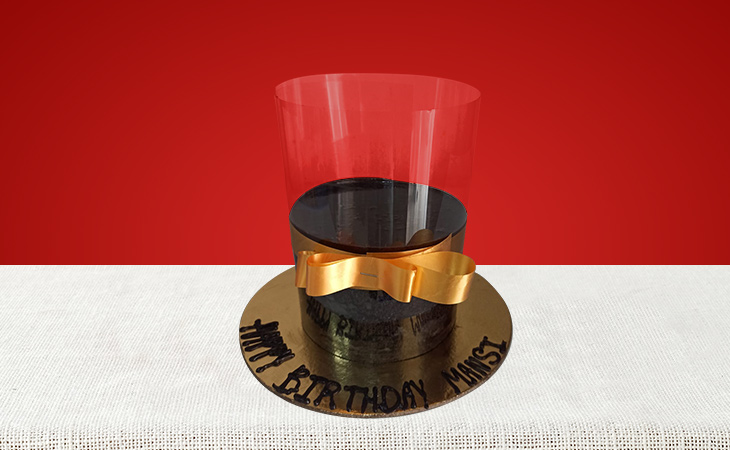 A uniquely delicious trend, pull me up cakes add a fun interactive element to your celebrations. The birthday boy/girl lifts up the plastic wrap surrounding the cake, to create an avalanche of delicious frosting that drips beautifully across the top and sides of the cake.
The pull me up trend has a decadent moist sponge cake as the base surrounded snugly by a see-through sheet filled with frosting. During the cake cutting, the birthday boy slowly lifts the plastic sheet, creating an explosion of delicious frosting all over. Perfect for sharing as an Instaworthy reel, it's no surprise that this cake is winning millions of likes and views on all social media channels.
| | |
| --- | --- |
| Home Delivery | Available anywhere in Gurgaon. We ship the cake base and the plastic sheet as a single unit. The frosting is provided in a separate container. You will add the frosting inside the plastic tube just before the cake cutting ceremony. |
| Shape | Customisations Available – round, square, or doll-shaped. |
| Size | 1 Kg |
| Toppers | Customised cake toppers are available. Get in touch with us while placing your order. |
| Available Flavours | Vanilla, Chocolate, Strawberry, Butterscotch, White Forest, Black Forest, Pineapple, etc. |
| Free Goodies | Birthday Knife, Candles, etc. |