Let there be cake!
So, you've decided on the venue, prepared the guest list and finalised the theme and party. So, what's left over? The one thing that sets the tone for the party? It's of course, the cake!
Wondering which is the best cake in Gurgaon? Guess no more! In this post, we list out the top best-selling cakes here at Gurgaon Bakers, the best online bakery in town! With 19+ cake flavours and hundreds of designs our cakes are a superhit at any party – be it a kids' birthday party, a romantic anniversary dinner or a gala celebration! Not your birthday, but craving cake? Go ahead and order one of our best-selling cakes and indulge your sweet tooth! We promise we won't tell anyone 😀
Behold the top 10 cakes in Gurgaon!
10: Tiramisu Cake – Take your Tastebuds on an Italian Adventure
Tiramisu is a classic Italian dessert – not too sweet, coffee-flavored, and with crunchy ladyfinger biscuits, this is a dessert that will keep you craving for more! Our tiramisu cakes capture the flavor of this Italian dessert in cake form. Made with moist layers of chocolate sponge and filled with coffee-custard, the icing on top is also espresso-flavored.
Available in sizes starting from 1kg, our Tiramisu cakes are also available in eggless. Order online and get this tasty treat delivered at your doorstep from the best online bakery in Gurgaon.
9: Fresh Fruit Cake – You can have your cake and not hurt your diet too!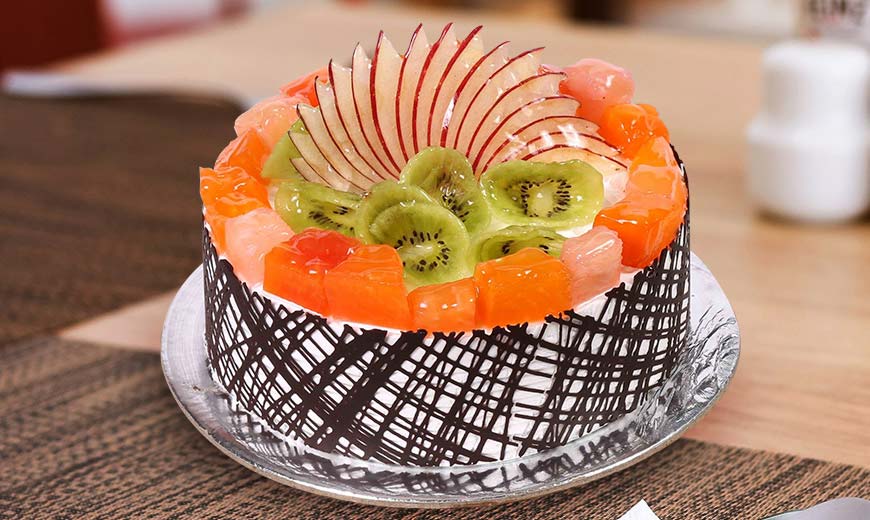 Now you can have your daily serving of fruits in cake form! Yes, our fresh fruit cakes are topped with slices of seasonal fruits soaked in sugar syrup. Tasty and healthy, these cakes are perfect for when you're craving sugar but don't want to load up on calories. Topped with exotic fruits like Himalayan apples, New Zealand Kiwis, Mandarin oranges and more – these cakes are delicious as well as healthy
8: Oreo Cake – Crunchy and Chocolatey, what's not to love about Oreos!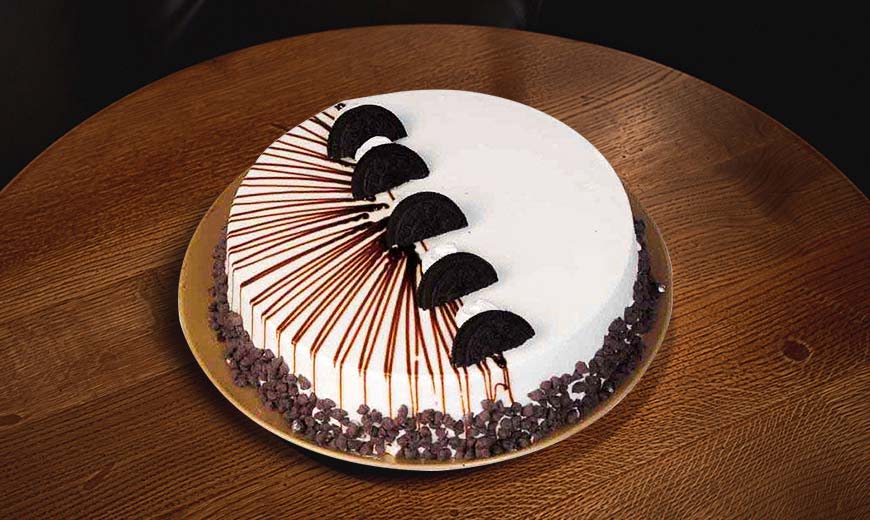 Our Oreo cakes are just like Oreos but in cake form! Oreo cakes are perfect for oreo lovers – made with crushed oreos, it's sure to satisfy your oreo craving. Perfect for kids' birthday parties, especially if your little one is an oreo lover.
7: Pineapple Cake – Sweet and Tart, Enjoy an Explosion of Flavours in your Mouth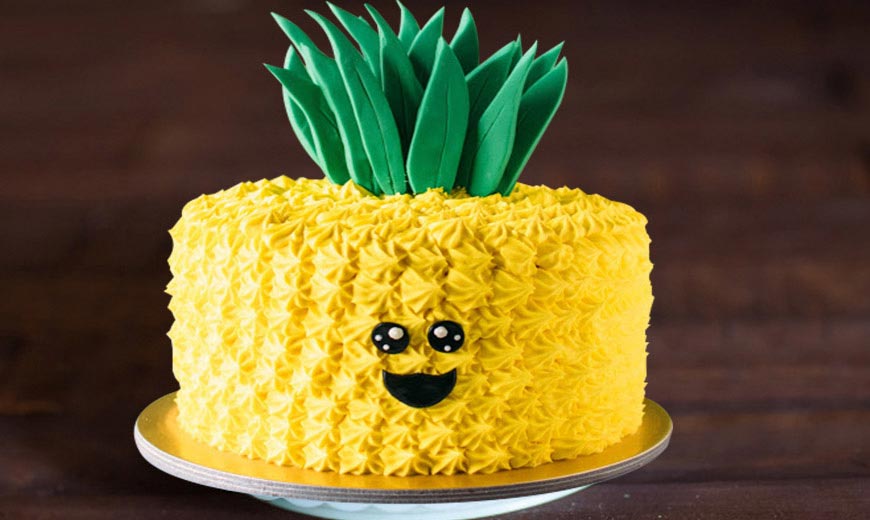 Pineapples are a great dessert. When added into cakes, they give the most beautiful sweet and tart flavor combos, and not to forget, they look pretty darn good too!
6: Black Forest Cake – The Classic Treat that Never Fails to Impress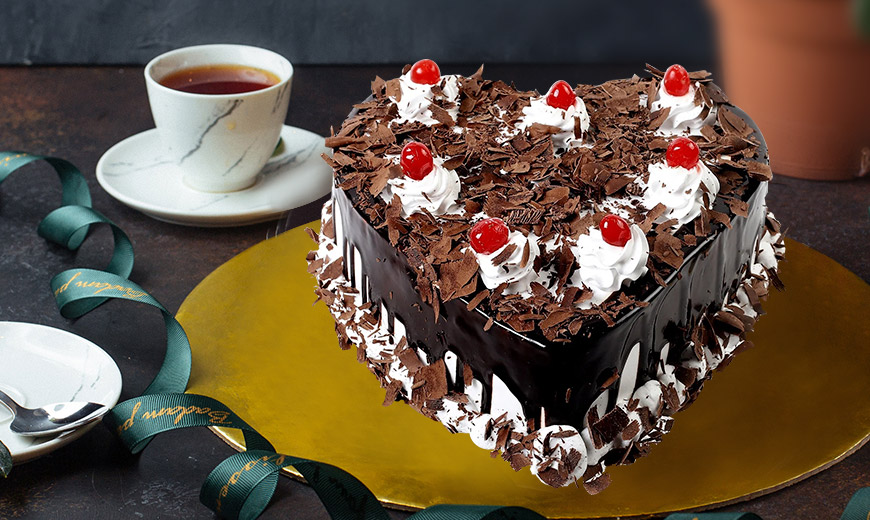 Feeling down? Cut yourself a big slice of Black Forest cake! Feeling happy? Double the happiness with good old Black Forest cake. Though it might seem a bit old-fashioned, a well-made Black Forest cake never disappoints! At Gurgaon Bakers, we offer 100% eggless cakes for vegetarians and others who don't take eggs.
5: Blueberry Cake – For Those who love to Experiment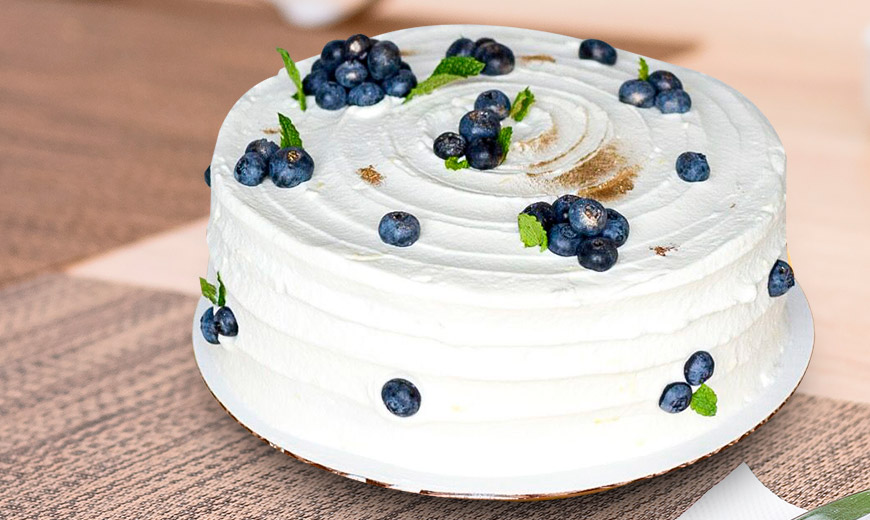 Strawberry cakes are quite popular. If you're bored of the same cake flavours, then you need to try our exotic blueberry cakes. Made with fresh blueberries (when the fruits are in season) or with our in-house blueberry compote, these cakes are perfect for those who don't like too-sweet desserts.
4: Red Velvet Cake – For the Romantics at Heart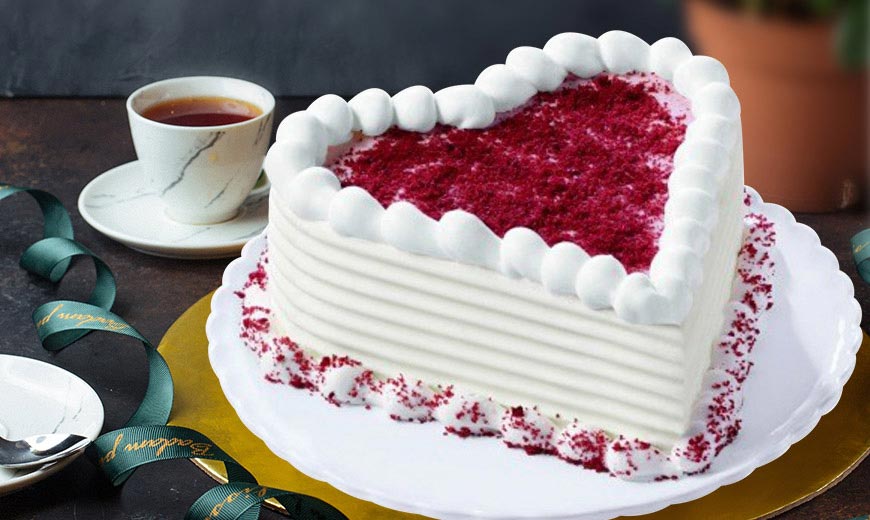 Red, creamy and oh so delicious, red velvet cakes are perfect when you want to express your love. Paired with our signature cream cheese frosting, we're sure our fresh red velvet cakes are the quickest way to win your loved one's heart!