Whether you're celebrating an anniversary, wishing your friend a happy birthday, saying goodbye to a colleague or surprising your loved one on their special day, a flower bouquet and a freshly baked cake is a great way to express your love and say that you truly care.
With hundreds of cakes and dozens of flowers, finding the right  cake  delivery in Gurgaon can feel overwhelming. Worry not! We help to make the process easier. Continue reading for the best guide on flowers and cake gifting in India.
What flower – cake combo should I buy on Valentine's Day?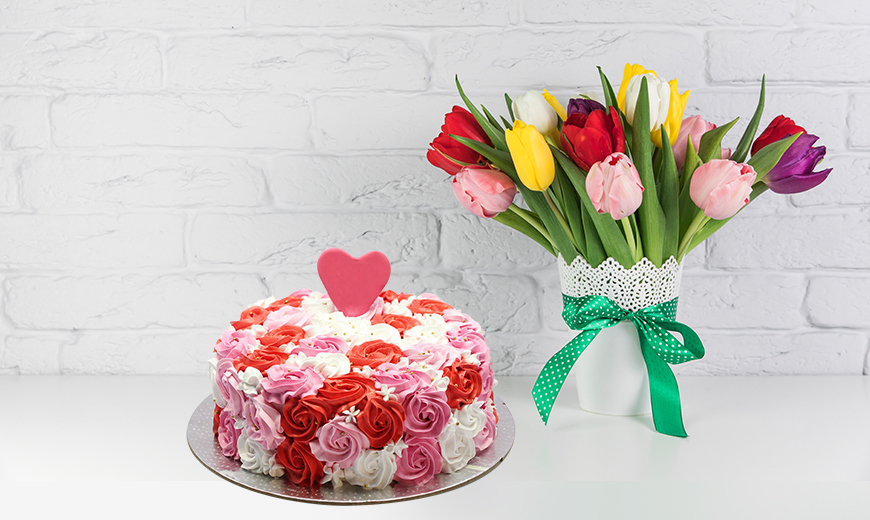 Nothing says "I Love You," like a beautiful red rose bouquet paired with a luscious red velvet cake. Red is the colour of love and a gorgeous bouquet of red roses and a delicious red velvet cake is sure to make your loved one feel special on Valentine's Day.
Did you know that the number of roses in a bouquet have different meanings? For example, 12 roses say, "I want you to be mine," and a huge bunch of 30 roses denotes faitfulness.
Is your loved one not a fan of red roses? Then, gift her/him something more unique like a bunch of red tulips or red chrysanthemums with a blue velvet cake.
Flower – Cake Combo for a First Date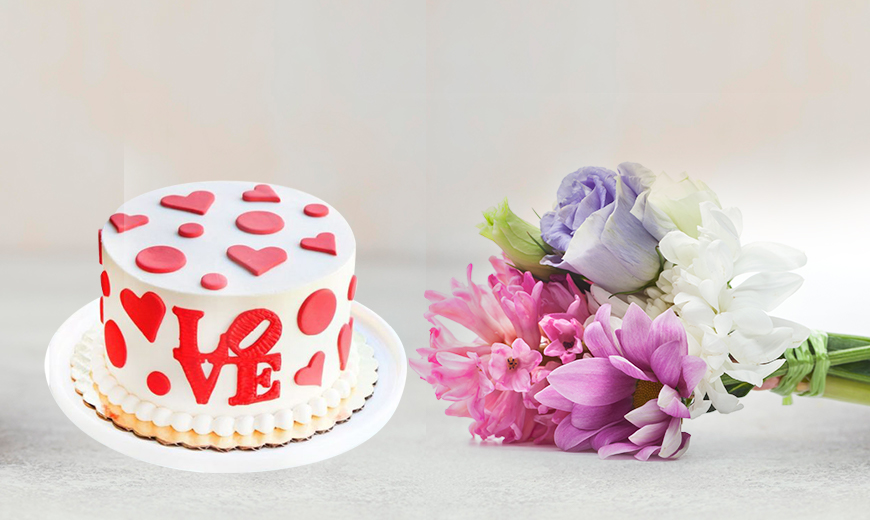 You don't want to appear too forward on a first date. So, you need to be extra cautious while choosing the gifts for a first date. Plan a simple cake and bouquet delivery that shows that your friendly nature. A plain vanilla cake, or a fresh cream cake with pink tulips is a great choice, without feeling too overwhelming. We recommend sending a cake and bouquet delivery to your date's doorstep, so that they don't have to carry it around on the date. 
Flower – Cake Combos as a Wedding Gift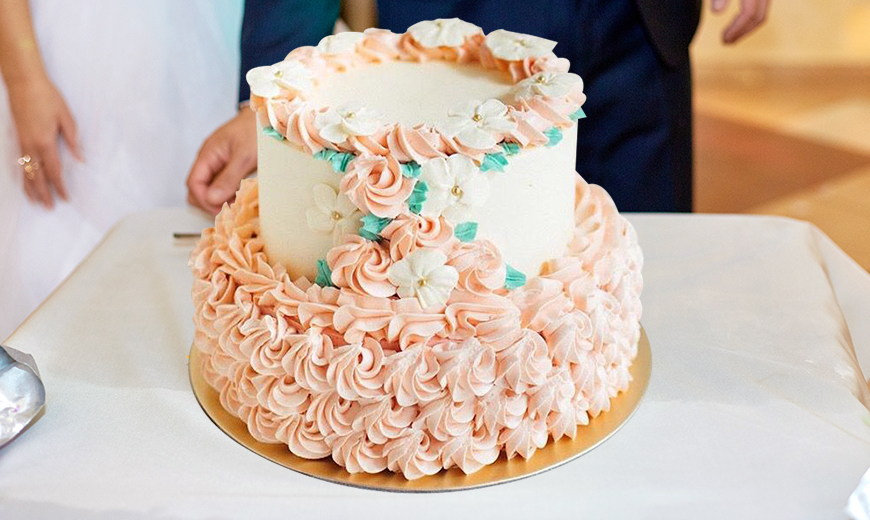 From the stunning table arrangements to the wedding cake, the wedding venue is sure to have both flowers and cakes. So, instead of gifting the bride and groom flowers and cakes at the wedding hall, you can send cake and flowers to the newlywed's doorstep as a celebratory gift. We're sure that they will appreciate this thoughtful gesture and enjoy the delicious cake as they settle in their new home.
White roses symbolise new beginnings. A white rose bouquet along with a vanilla cake makes for a great gift to newlyweds.
Pink peonies or roses are usually gifted to wish a happy married life. A pink rose bouquet and strawberry cake is another delightful choice.
Flower – Cake Combos for Wedding Anniversaries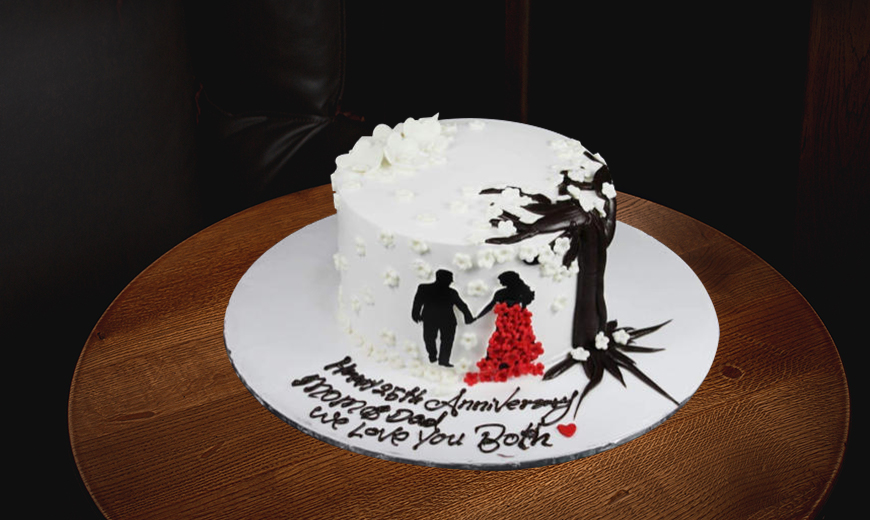 Flowers and cake combos make for great anniversary gifts. Depending on the number of years you have been married, you can choose different types of flowers.
Year of Anniversary
Flower Choice
Cake Flavour
First anniversary
Carnations – as it symbolises new love
Butterscotch cake
Second anniversary
Cosmos – represent the beauty of a young marriage
Strawberry cake
Third anniversary
Sunflower – symbolises the cheerful times yet to come
Pineapple cake
Fifth anniversary
Daisy – symbolises everlasting love and faithfulness
Fruit cake
Tenth anniversary
Daffodil – It represents the long path you have travelled together as a couple
Coffee cake
Fifteenth anniversary
Rose – It represents your passion and love for each other, after all these years
Red velvet cake
Twentieth anniversary
Asther – symbolises wisdom
Twenty-fifth anniversary
Iris – denotes the strength of your marriage
Thirtieth anniversary
Lily – Reminds you of all the good times you had together in the last thirty years
Red letter days like these deserve special cakes – Order customised multi-tier cakes and celebrate the special occasion with your loved ones.
Fortieth anniversary
Gladius – Shows how much you mean to each other
Fiftieth anniversary
Yellow roses – faithfulness, virtue and never-ending love
Flower – Cake Combos for Birthdays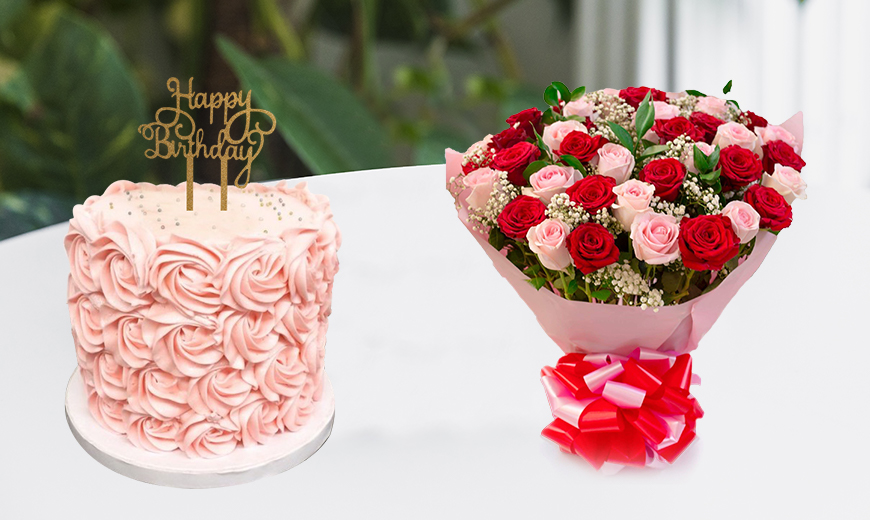 Birthdays are the perfect occasion to pamper your loved ones with a gorgeous set of flowers and a delicious set of cup cakes or cakes. The recipient will feel special when they receive the surprise flower and cake delivery on their doorstep. We're sure your thoughtful gift will add a huge smile to their face as they enjoy the flowers and decadent birthday treat.
When choosing the flower and cake combos for birthdays, there are no strict rules. It all depends on the preferred flavours of the recipient. If the recipient doesn't have any particular preference, you can choose the flowers based on the recipient's birthday month. Send a birthday flower – cake delivery and delight your loved ones.
| | |
| --- | --- |
| Birthday Month | Choice of Flower |
| January | Carnation (Avoid yellow, if you're gifting to your lover) |
| February | Violet |
| March | Daffodil |
| April | Daisy |
| May | Lily |
| June | Rose |
| July | Larkspur |
| August | Gladiolus |
| September | Aster |
| October | Marigold |
| November | Chrysanthemum |
| December | Poinsettia |
Flower – Cake Combos for Mother's Day
Sending your mom, a large bouquet of her favourite flowers and cakes is a great Mother's Day gift. When it comes to the flowers, there are no defined rules. You can choose any flower that your mother adores. If you need a safe option, gerbera daisies, red and pink carnations are an excellent choice as they symbolise joy, gratitude and admiration.
Express your Love with Beautiful Flowers & Delicious Cakes
As they say, an action speaks a thousand words. Gift your loved ones' beautiful flowers and delicious cakes and make them feel cherished and loved on their special day. Use this guide to select the best flower and cake combos. And, don't forget at Gurgaon Bakers, we offer same-day online cake delivery in Gurgaon.
So, what are you waiting for? Send flower and cake delivery online and create sweet memories, that last for a lifetime.