Cakes are special. No celebration is complete without a sweet, tasty, and pretty cake. In this guide, we clear all your doubts between fondant and cream icing, helping you choose the right one for your cake.
Whether you're ordering a kids' birthday cake, an anniversary cake, a wedding cake, or any other party cake, the first thing you'll have to decide is whether you want to go for the sleek finish of fondant or the soft, creamy deliciousness of cream cakes. If this question leaves you stumped, and you have always wondered what the difference between fondant and the cream frosting is, then you've come to the right place.
In this guide, we give you all you need to know about these two popular cake frosting styles: the pros and cons, which tastes better, which should you order, and much more. So, get ready for some cakey talk.
Fondant and Cream Cakes – The Star Celebrities of the Cake World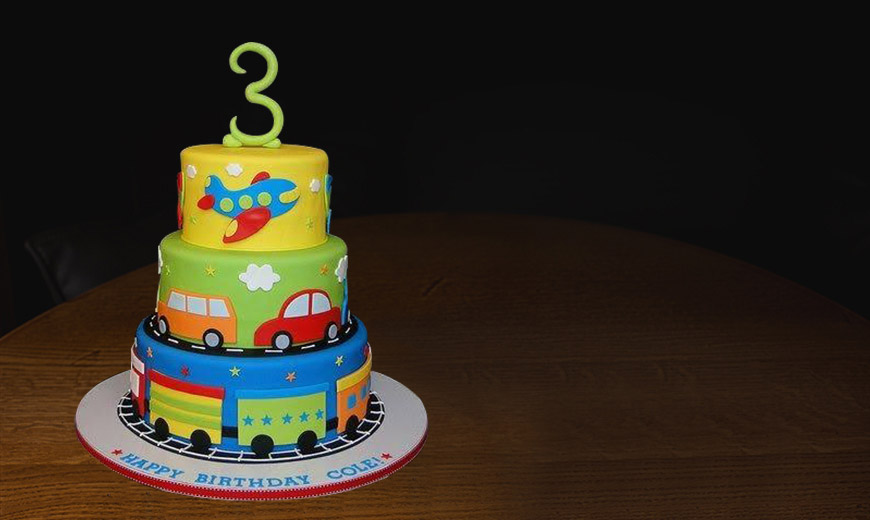 The early 2010s – At Gurgaon Bakers, we fondly refer to it as the "Era of Cake Renaissance." It was during these years that the cake scene in India reached a crucial turning point. Till then, ordering a cake meant popping into one's neighbourhood bakery and choosing a regular round or rectangle cake from those displayed in the bakery case.
It was during the early 2010s, thanks to international shows like "Ace of Cakes," "Cake Boss," "Ultimate Cake Off," and "The Great British Baking Show," bakers started experimenting with new contemporary cakes styles, designs, and flavours.
This was when fondant and cream cakes – the famous frosting duo – of the cake world began making the rounds in Indian caking circles.
Before we check out the pros and cons of these frosting styles, let's take a look at the basics of fondant and cream icing.
What is fondant icing on cakes?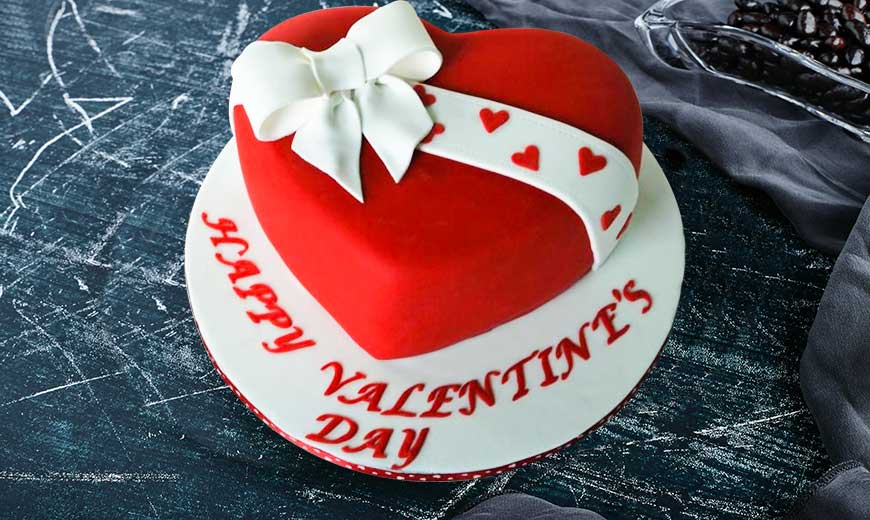 When we think of cake icing, we imagine a creamy texture that can be spread, licked, and eaten with a spoon. But, fondant icing is none of these things. It's a type of icing customarily used to create embellishments on customised luxury cakes. A 3D bow, a doll, or even a castle – fondant icing is used to create numerous designs and shapes.
Its texture is similar to play-dough. And, just like play dough, it can be rolled, cut into shapes, and kneaded. It's made with a mixture of sugar, glucose, gelatin, and vegetable fat (shortening). It has a smooth, silky texture and is used to sculpt figurines to top cakes. It can also be rolled out to cover the cake. The actual colour of fondant is white. Food colours and artificial flavours are added to the white fondant to get the desired colour.
Fondant is of two types:
| | |
| --- | --- |
| Sculpting Fondant | Rolled Fondant |
| Used to sculpt figurines | Used for draping cakes |
| It has a firmer texture | The texture is more smooth and easy to knead |
No matter which fondant you use, it's an excellent choice for creating picture-perfect cakes.
What is cream icing on cakes?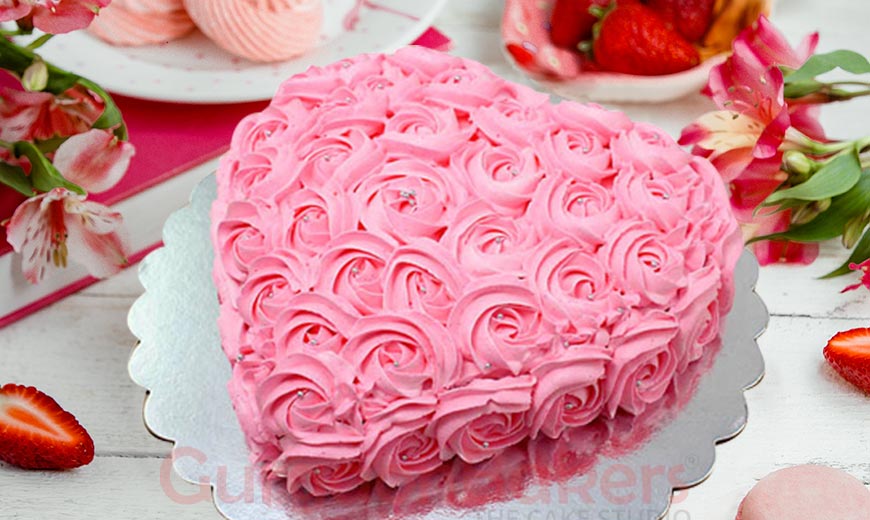 Cream icing is the most common type of frosting used to decorate cakes. It can be used for piping pretty swirls, rosettes, corners, and even cover the cake. Cream icing is available in endless flavours, colours, and designs. It gives a smooth, silky, and airy finish to the cake.
Contrary to common assumption, cream icing is available in several styles. Each of these styles has a distinct texture and is used for creating unique finishes. Some of the popular cream icing styles include:
  Simple Buttercream Frosting
It's also known as ABC (American Buttercream). It is the most common frosting used on kids' birthday cakes, anniversary cakes, and other special occasion cakes. It's made by combining fat (usually butter, margarine, or vegetable shortening) and sugar (typically powdered sugar, caster sugar, or confectioner's sugar). It may also include milk, eggs, or other non-fat milk. It's mixed with gel colours to create different tints. It can be spread or piped on cakes. A cake made with buttercream frosting has to be stored in the refrigerator until cut.
Cream Cheese Frosting
It's just like simple buttercream frosting. But, instead of butter, the fat used is cream cheese. Cream cheese frosting is mostly used for dense cakes like carrot cakes, red velvet, and blue velvet cakes.
Decorator's Buttercream
Since butter tends to become ultra-soft and gooey at room temperature, buttercream frosting is not ideal for decorating cakes. To make flowers, borders, and other designs you use of fancy cakes, you need a stronger buttercream to retain its texture at room temperature. Hence, the decorator's buttercream uses vegetable shortening along with butter. It's a more stable buttercream that is ideally used for decorating and piping designs on a cake.
French Buttercream
It's one of the richest cake frostings with a light texture. It's made by mixing boiling sugar syrup into beaten egg yolks. The mixture is then whipped into a foamy consistency. Finally, room temperature butter is added to make it creamy and light.
Royal Icing
It's a stiff, brittle icing that is mostly used for decorating cookies. It's made by mixing powdered sugar and egg whites.
Whipped Cream Frosting
It's one of the most popular and favourite icings. It's made by beating powdered sugar, whipped cream, and flavourings. Light, airy, and flavourful – this frosting is a crowd-pleaser. The best part – whipped cream frosting forms firm peaks, so it can be used to decorate cakes, cupcakes, and even cookies.
Ganache
It's a type of frosting that is made by mixing melted chocolate and heavy cream. It has a shiny coating and makes for an elegant finish.
Glaze
It's one of the simplest icings. It's made by combining powdered sugar with a liquid (milk or water) to form a pouring frosting that has a thin consistency. It creates a shiny hard crust when the glaze sets.
Meringue Buttercream
This is a silky soft icing that isn't too sweet. The two common variations of meringue buttercream are:
SMB (Swiss Meringue Buttercream)
IMB (Italian Meringue Buttercream)
It's a type of buttercream that is made by whipping together water, hot sugar syrup. The foam is then whipped into softened butter to make the final frosting. It has extra stability and is light and airy, making it an excellent choice for party cakes.
Should I opt for Fondant or Cream Icing for my Cakes?
This is a tricky question. There is no right and wrong when it comes to icings. It all depends on your taste preferences and the cake finish you're looking for.
Let's look at the pros and cons of cream and fondant frosting:
Cream Frosting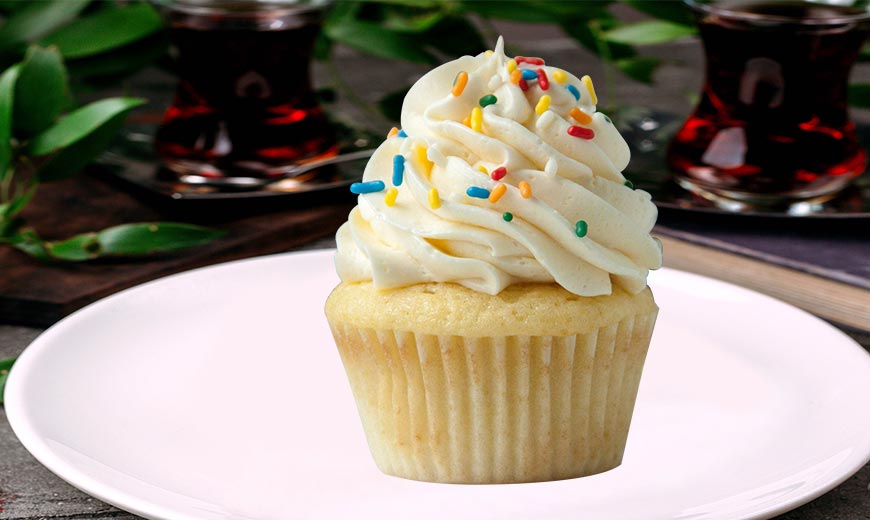 Pros: It's delicious and super creamy. There are plenty of choices: American buttercream if you like super sweet cakes, whipped cream/meringue buttercream if you like icing that isn't too sweet, cream cheese frosting for a sweet and tart experience, ganache for a chocolatey texture. It can be flavoured with any essence: strawberry, chocolate, butterscotch, caramel, blackcurrant, blueberry, cherr, and much more. Even without the flavouring, this icing tastes super delicious.
Limitations: Buttercream frosting has only one look. It can be coloured easily, swirled, piped, or spread on cakes. If you're looking for 3-dimensional designs, then cream frosting is not the right choice. It melts quickly when left at room temperature but gets super hard when refrigerated. So, it has to be served at the right temperature. Also, cream icing has a pretty short shelf life. It can store well in the refrigerator for a couple of days, but it has to be consumed within 3 to 5 days.
Fondant Frosting
Pros: Fondant keeps the cake good for a longer time than cream frosting. Basically, it acts as a sealant protecting the cake from the weather, keeping the inside good for several days. You can keep the cake refrigerated until serving, and it will continue to taste yummy. Unlike buttercream, fondant is more temperature flexible, as it doesn't melt easily.
When it comes to decorating possibilities, the choices are endless. You can make any design you wish: cars, dolls, houses, castles, toys, pretty much anything under the sun or even beyond it. If you're looking for a picture-perfect cake, then fondant icing is the best choice. The final design is flawless and is sure to win you tons of likes on Instagram and impress your guests.
Limitations:  The biggest complaint regarding fondant is that it doesn't taste as good as cream icing. Many people claim that fondant has a weird cardboard texture and taste. But, then some love the not too sweet flavour of fondant icing.
Fondant Vs. Cream Icing: A Comparison of the Pros and Cons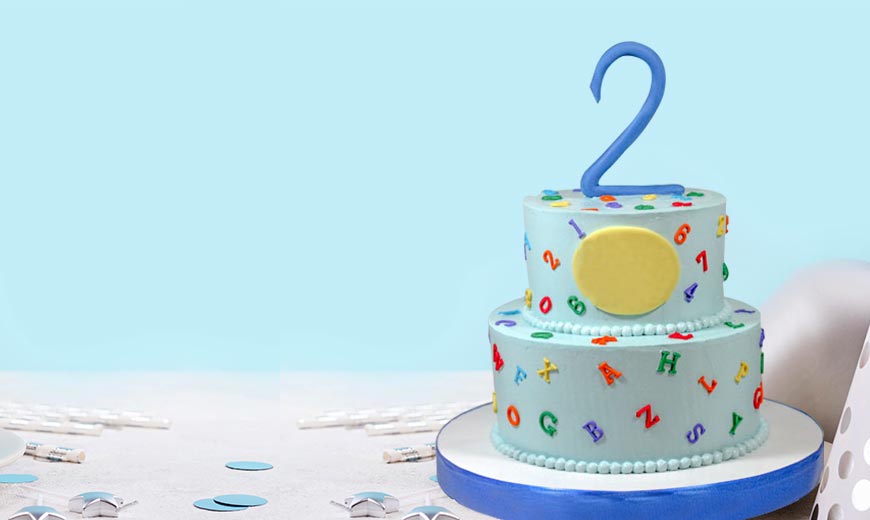 | | |
| --- | --- |
| Fondant Frosting | Cream Icing |
| Pros: It has a super smooth and silky finish. It can be used for sculpting intricate designs. The cake can last for several days. | Pros: Creamy, super soft texture Tastes deliciousAvailable in plenty of frosting styles |
| Cons: It doesn't taste as delicious as cream icing. Some of your guests may not like the flavour and texture of fondant icing. At times, the artificial flavour can overpower the subtler flavours of the base cake. | Cons: They melt easily, hence it needs to be refrigerated until serving. It can be too sweet, depending on the cream frosting you're using. It's not possible to make 3D decorations and sculpted figurines. Limited when it comes to the design styles. |
Get the Best of Both Worlds in One Cake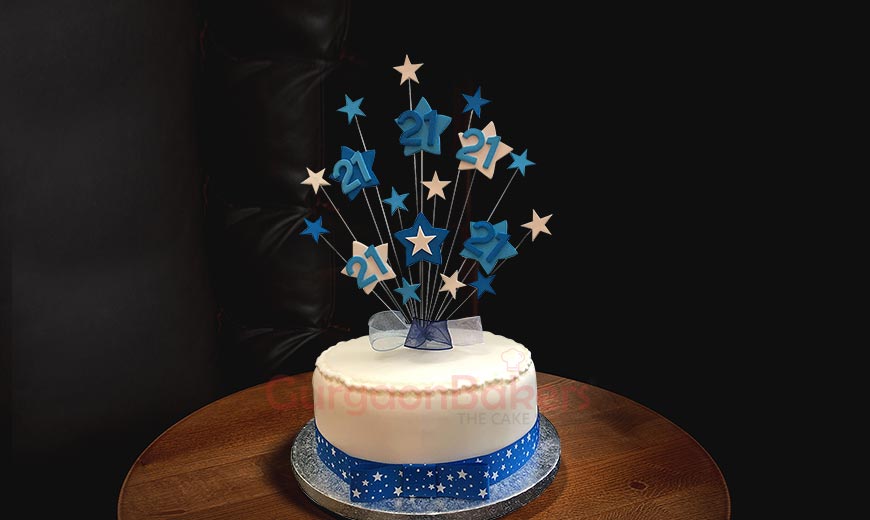 Yes, you can have your cake and eat it too, just like how you want it to taste. If you love the seamless look of fondant frosting and the deliciousness of cream frosting, then you're in luck. Several bakers first cover the cake with delicious cream icing, then drape it with fondant. To help fondant adhere better to the cake, it's usually applied on cakes covered with cream frosting.
When serving to your guests, if they dislike fondant frosting, they can simply peel it off and eat the rest of the cake. While other guests who like the taste of fondant can have it along with the cake.
Cake Icing FAQs: All your Questions Answered
Is Fondant Icing edible?
Fondant icing is made of 100% edible ingredients. So, it's completely edible. Though the taste isn't creamy, you can still enjoy fondant icing if you like the flavour.
Can I make my own fondant?
Yes, you can make fondant on your own. Here's a recipe. Ingredients needed: corn syrup, gelatin, glycerine, confectioner's sugar, and vegetable shortening.
Mix gelatin with cold water and heat it in a double boiler until it dissolves completely. Add corn syrup to it and mix well. Once mixed well, add the shortening. Add this mixture into a bowl of sugar and keep kneading until it forms a play-dough like texture. Store the fondant in the freezer. If left outside, it becomes hard and unusable.
Can cream icing be made in advance?
Yes, generally, cream icing can be made in advance and stored in the refrigerator for a couple of days until it's used. However, here at Gurgaon Bakers, we make our cream icing from scratch and fresh only after the cake is ordered.
How to store fondant-based cakes?
Generally, fondant based cakes have butter cakes as the base cakes. This is because butter cakes are firmer and can withstand the weight of fondant draping and decorations. Fondant-based cakes have to be kept in an air-conditioned room until it is cut. If kept in the refrigerator, it has to be kept covered until cutting.
Once cut, it can be left in an air-tight box for two days. If you're planning to store it beyond that, make sure to keep the cut cake in an air-tight container in the refrigerator.
How to store cream cakes?
Cream icing is prone to melting at room temperature. Hence, it should be kept refrigerated until its cut. Fresh cream cakes can be served directly out of the fridge. For all other cream icings, take the cake out of the refrigerator 30 minutes before cutting.
After cutting, cut the cake into small pieces and store in an air-tight container kept in the fridge. It stays good for 3 to 5 days when stored at the right temperature.
Wrapping Up
No matter the type of frosting you choose, it's sure to taste delicious. Finally, it all comes down to your personal preferences. So, select fondant or cream cakes as per your taste preferences and design needs.
For the best party cakes in Gurgaon, reach out to Gurgaon Bakers. We have a wide range of party cakes with multiple frosting options for all occasions. Place your orders online and enjoy the best cakes in Gurgaon.