Tsunami cake, waterfall cake, pull-me-up cake – whatever name you call it – it's the biggest cake trend that has taken social media by storm right now! We saw plenty of baking trends in 2020 – remember those days when we were all whipping up dalgona coffee, baking banana bread and culturing sourdough? Well, that seems like aeons!
2021 has brought with it some innovative trends in the world of cakes – the smashing pinata cakes and fun pull-me-up cakes are the biggest hits of this season.
Gurgaon Bakers, the best online bakery in Gurgaon is known for our creative cake designs and trending cake ideas. We're one of the first bakeries in the city to explore and present our customers with new cake trends.
In today's post, we walk you through the science behind the trending pull-me-up cakes so you can decide if you want to order this trending cake design for an upcoming party.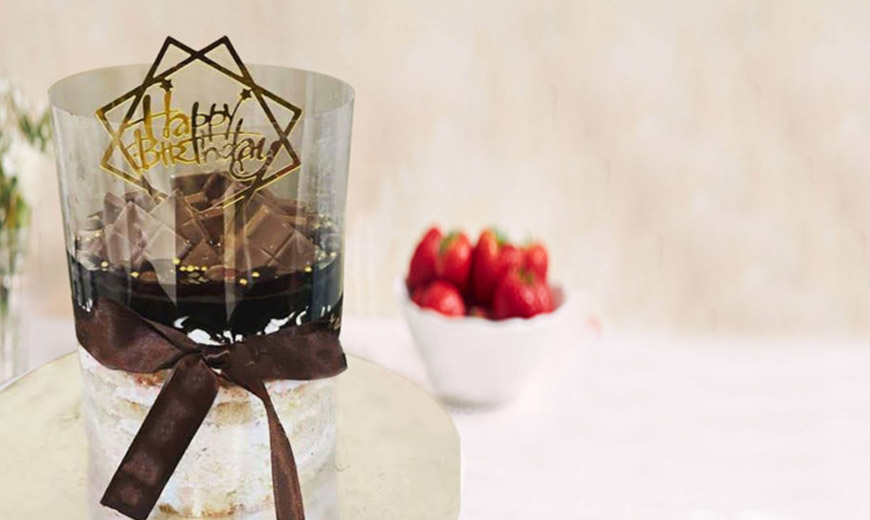 It's an ingenious cake design, where the guest of honour (birthday boy/girl) pulls up the plastic sheet that comes with the cake, to create an icing lava flood. The icing held in the plastic tube spills all over the cake top and edges creating a delicious cascade of chocolate. The pull-me-up cake adds a fun, interactive element to the regular cake cutting ceremony.
Fun for all Occasions & all Ages
Pull-me-up cakes are fun treats for any occasion – be it a kids' birthday party, a romantic anniversary celebration, a bridal shower, a tea party, a diwali dinner with friends and family or any other occasion. Tsunami cakes are a huge hit with little kids. For them, the excitement of seeing a pull-me-up cake in action is like watching the demonstration of a science experiment. They can see the effect of their action right before their eyes – a delicious chocolate waterfall cascading a moist sponge.
The beauty of the pull-me-up cake trend is that it's so versatile. You can customise your pull-up cake filled with your favourite toppings – chocolate curls, choco chips, edible glitters, sprinkles, chocolate ganache and more.
Ordering Pull Up Cakes in Gurgaon and NCR
Order this trending pull up cake from the best cake shop in Gurgaon! Are you based in Gurgaon, Gurugram or NCR? You can now get birthday cake delivered right at your doorstep. All you have to do is choose your favourite pull up cake from our range of the best tsunami cakes.
Customise the cake – choose the size, flavour, and filling. You can also let our team if you have any special requests. Once you complete the order, relax and enjoy same day cake delivery anywhere in Gurgaon. Our cake delivery agents bring your tasty cake parcel right to your doorstep. We offer free delivery within city limits. For outside deliveries, we charge a nominal delivery cost.
Which is your favourite pull up cake?
Here are some of the most innovative and creative pull up cakes that are the biggest hit on social media right now.
 Exploding Barbie Dress Cake   
Here the birthday girl/boy lifts the sheet to reveal a colourful glittery frosting dress for the Barbie cake underneath.
Chocolate Pull Up Cake   
Should we say anymore? Is there anything more delicious than a cascading chocolatey icing waterfall? Perfect for chocolate lovers!
 Coffee Pull Up Cake  
Are you a coffee addict? Then this one's perfect for you – not too sweet, just a tad bit bitter, this pull up cake flood a rich decoction of espresso frosting over the cake. Perfect to get your hit of caffeine!
How to prepare a pull-up cake before cutting?