You may be stuck at home! But, you can still make a birthday memorable!
Birthday parties are always special. It doesn't matter whether you're 1 or 100, birthdays celebrate the passing of another fabulous trip around the sun. It's a great way to gather friends and family and dig into yummy birthday cakes, colourful candies and enjoy having fun with your loved ones.
But, this year, birthday parties and birthday cakes in Gurgaon are certainly different. We have to adjust our birthday celebrations for the new normal of – socially distanced get-togethers. With party halls shut down, you may have to do with celebrating at home, with just a handful of friends and family members.
While you may not be able to throw a large birthday bash, that doesn't mean you have to skip the festivities altogether. If you or your loved one has a birthday coming up in August or the next couple of months, you can host an awesome party using any of these virtual birthday party ideas. We share with you 12 ideas to make the birthday girl or boy, feel loved and cherished on their special day.
And, when this pandemic ends – it will of course end sooner or later – you can throw the biggest and awesomest party that your heart desires. Till then, here are some of the most creative ways to celebrate a quarantine birthday party.
1. Send a Birthday Cake
What's a birthday without cake? Send a surprise birthday cakes in Gurgaon to the bday girl or boy on their special day. Gurgaon Bakers offers home delivery of birthday cakes all over the city. We also offer surprise midnight birthday cake deliveries. You can also send customised cupcake boxes to all the guests you have invited for the virtual party. This way, everyone enjoys dessert as they celebrate the virtual party.
2. Show your Love with a Handmade Card
The easiest way to show someone that you love them is with a handwritten card. Gather up your craft supplies and make a unique customised card for the birthday boy or girl. Drop the card in the person's mailbox – no contact required – on their birthday. If you live far-away, you can send the card via courier, as most courier services have resumed operation.
3. Make a Birthday Video Montage
Ask your friends and family members to record video birthday messages for the birthday boy/girl. Collect these videos together and make a personalised video montage using a video editing app. This is sure to be a great keepsake memory for years to come.
4. Take the Party Online
Set up a birthday meeting on Zoom and invite all friends and family members for the virtual happy hour. Every one of the guests can sing "Happy Birthday" for the guest of honour as he/she cuts the birthday cake. You can even organise games like charades to keep the party going.
5. Host a Netflix Party
Is the birthday boy or girl a movie buff? Then, you can host a Netflix party. Get everyone to download the Netflix party extension in Chrome or any other device they use. This way, you all can watch the same movie together. The video pauses and resumes playback in sync. It feels just like you're all together watching the same movie. Make use of the private chat room to share thoughts and make small talk as you watch the movie together. Get popcorn, cola and you're all set for a socially distanced movie party.
6. Do a group workout – virtually
Is the birthday girl or boy a fitness buff? Then, it's time to gather your friends for a group workout class. Gyms are shut down across the country due to the pandemic. As a result, hundreds of gyms, yoga studios offer free classes online. Get all the guests to join in on the same live-stream workout. And, finish your sweat session with a hearty meal.
7. Drive by the Birthday Person's House and Do Something Special
Due to the pandemic, it's not safe to organise large house parties. But, that doesn't mean you cannot make the birthday boy/girl feel special. Blow a few dozens of balloons and deck your car with streamers and a Happy Birthday banner. Ask the birthday boy/girl to come to their porch and sing "Happy Birthday," when he/she comes to the door.
8. Gift them a Virtual Class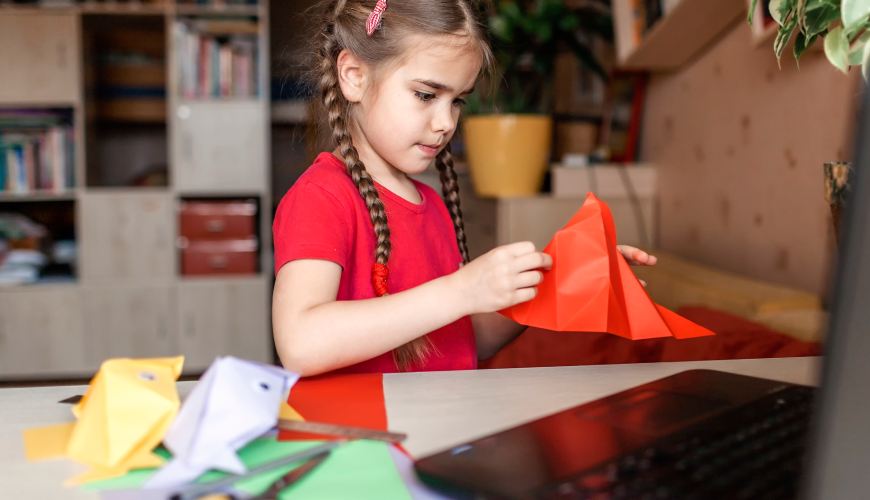 Does the birthday boy/girl enjoy a particular activity? Birthdays are the best time to learn something new or rekindle an old passion. Gift a virtual class depending on the person's taste. You can be sure that he/she'll appreciate this gift for years to come.
9. Dedicate a Song
If you're musically inclined, you can write a special song for the birthday boy/girl. Sing the song via online video chat. Even if your song is off-key, no worries, as it is the thought that counts. It doesn't have to be a song – it can be a specially choreographed dance, poem or speech.
10. Put up the Décor
Get into the party mood by hanging up décor. If you have previous birthday celebration décor in the storeroom, it's time to get them down and decorate the place to create party vibes. If you don't have any décor in hand, no worries! You don't have to go out and purchase. Use old newspapers to make lanterns, banners, party hats, etc.
11. Enjoy Spa Time at Home
Does the birthday boy/girl love a pampering session at the spa? Replicate the spa scene at home. Set up a pedicure station, facial time and finish it off with a relaxing bath with aromatic bath salts.
12. Make a Special Face Mask for the Birthday Girl/Boy
For all of 2020, face masks are a must have accessory. Make a special face mask for the birthday girl/boy. Decorate it with sequins and make him/her feel special every time they wear it.
Don't Let the Quarantine Dampen your Birthday Celebrations
You can always make the day special for yourself or your loved one. Make use of the ideas listed in this post and have a blast on your Quarantine Birthday.
And, for the best birthday cakes in Gurgaon, reach out to our team. We deliver customised cakes right at your doorstep.