Are you planning to get a birthday cake delivered? But, not sure what type of cake to order? There are a ton of decisions that go into ordering the PERFECT cake – design, flavour, topping, filling and most importantly the frosting.
It's the frosting that transforms a cake from good to spectacular. The frosting not only makes the cake appear beautiful, but it's the first thing you taste when you enjoy the cake. If you're looking for the best cakes to order online, then you need to know the different styles of frosting so that you can decide which cake you want to try next. Cake frosting can be broadly divided into six categories. Let's take a closer look at each.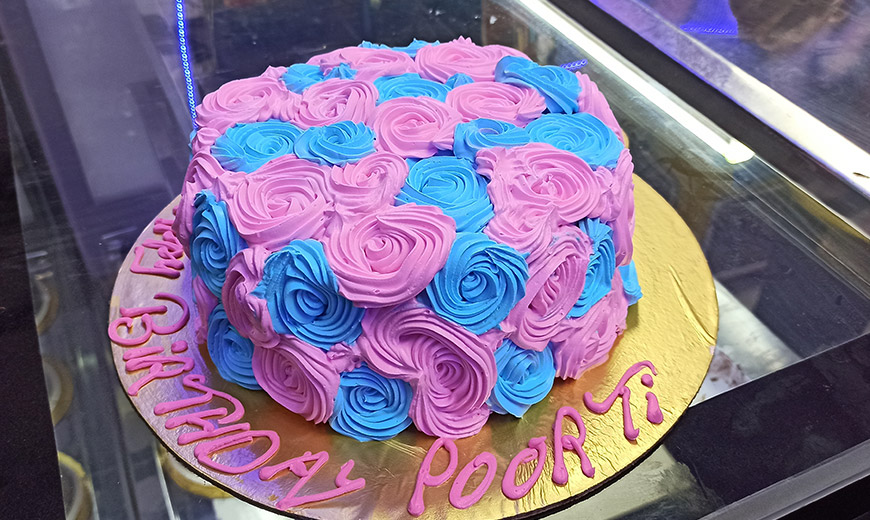 It's the most common type of frosting and has only two main ingredients – butter and icing sugar. It can also include eggs to get the smooth, airy consistency. The flavour and colour possibilities are endless with buttercream. Buttercream frosting can further be divided into several types like:
This is the most basic of all buttercream frostings. It's made by beating butter and icing sugar together. Other additional ingredients include whole eggs, milk, and other non-fat solids.
Decorator's Buttercream –
Since regular buttercream melts at room temperature, it cannot be used for decorations like flowers and other edible creations that you see on fancy cakes. Instead of butter, decorator's buttercream uses vegetable shortening like Vanaspati. While it's not light and airy, it's highly stable, making it a great choice for decorative flowers. But, since there's no butter, it lacks in taste.
Swiss Meringue Buttercream –
This version of buttercream is made by mixing hot sugar syrup and water into egg whites and then whipping the syrup with softened butter. Since the meringue is heated, it gives extra stability. This frosting is both light and airy, while being stable, making it a great choice for decorating and taste.
It's the richest of all buttercreams but it's still extremely light and airy. Instead of egg whites, it uses beaten egg yolks. The yolks are whipped till it reaches a foaming consistency and mixed with softened butter to get a creamy, light yet rich in taste frosting.
It's also known as pastry-cream buttercream, and is similar to a custard. Besides butter and sugar, it also has corn starch to give it the creamy texture.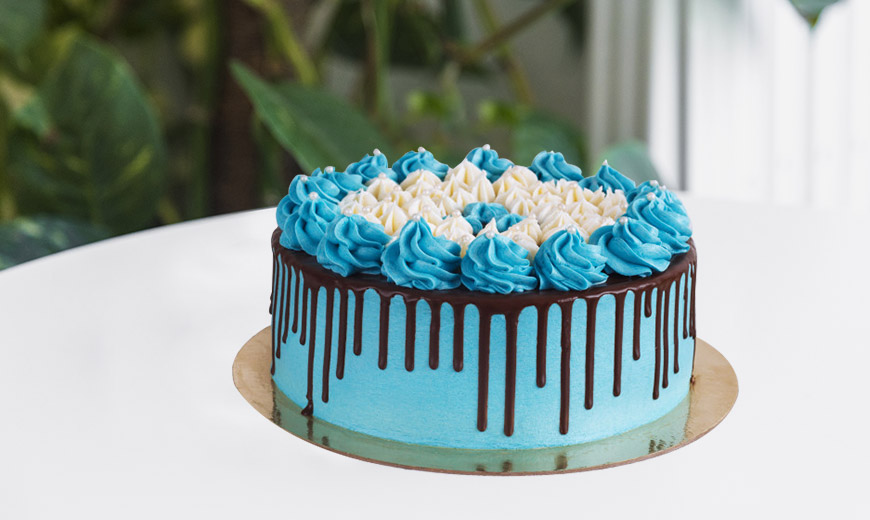 A red velvet cake is incomplete without this delicious – sweet and slightly tangy – frosting. Cream cheese frosting also goes well with carrot cake, banana cake, and pineapple cakes. Cream cheese frosting is similar to buttercream. The only difference is that it has added cream cheese in it. It's slightly tangy that makes it the perfect combination for the silky rich taste of dense cakes like red velvet.
If you love chocolate, then ganache frosting is perfect for you. A basic ganache is a mixture of heavy cream and chocolate. Ganache can use any type of chocolate – milk, dark, and even white. It's silky smooth, light and fluffy and is used for both decorating and covering the cake. The sharp edges that you see on fondant cakes can be easily replicated with ganache.
4. Whipped Cream Frosting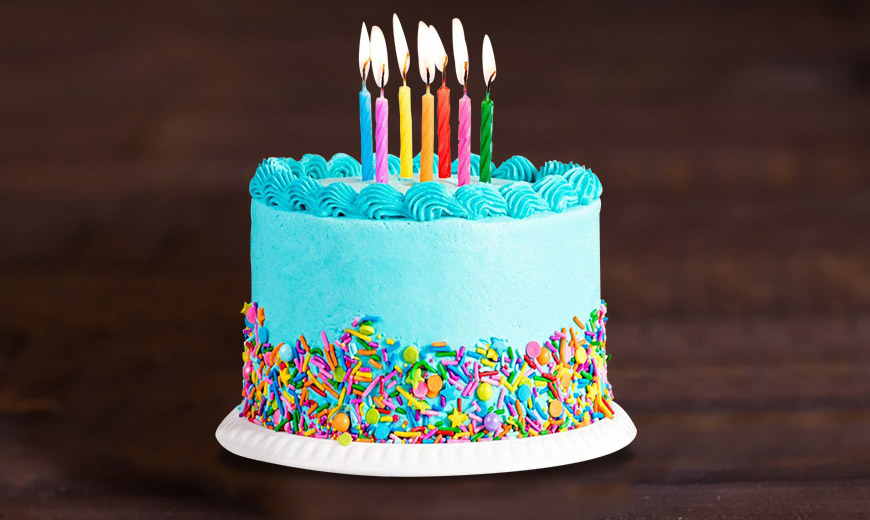 It's also known as chantilly cream frosting and goes well with fruity cake flavours like black forest cakes, fresh fruit cakes and more. It's a super light and airy frosting, that is not too sweet. It's great for topping summer cakes and is best served cold. The fluffy and airy cakes you eat with a fork and spoon, generally have whipped cream frosting.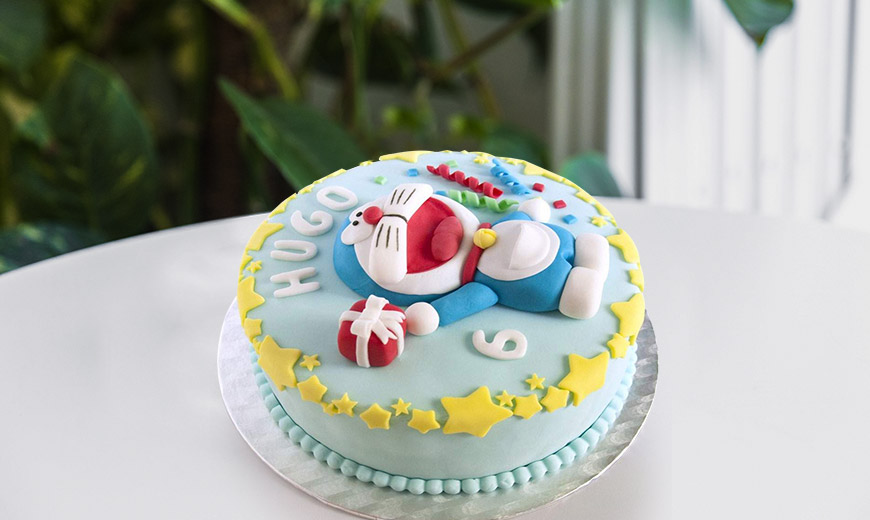 Technically, fondant is sugar paste that is used for decorating cakes. It's mostly used to give the cake a neat, perfect finish. Fondant can further be categorised into three types:
Rolled fondant (the fondant is rolled like playdough and used to cover and decorate cakes)
Marshmallow fondant (the fondant is made by melting marshmallows)
Poured fondant (the fondant icing is of a liquid consistency and is poured over the cake)
Fondant is very sugary and sweet and can be coloured in endless colours. Even if you order a fondant cake, keep in mind that the baker will use fondant only for the decorations, and the inside of the cake will be frosted and filled with buttercream frosting. The slightly chewy consistency of fondant is not preferred by several people. So, keep this in mind, before ordering fondant cakes online in Gurgaon.
Hope this clears all your doubts regarding frosting styles. No more searching for "custom cakes near me order online." Your search for the best birthday cakes online ends right here. Place an online bday cake delivery and get your customised treats delivered right to your doorstep, anywhere within Gurgaon city limits within the next few hours.