Love is in the air! It's the month of love, and you're sure to be serenaded with dozens of ads on Instagram and Facebook advertising Valentine's Day gifts for your loved one. Not sure which is the best Valentine's Day gift for 2021? Allow us to help!
Whether you're looking for a romantic gift for your girlfriend, boyfriend, husband, wife, crush, or someone special, we've got your back. Your loved one deserves nothing but the best on this romantic occasion. So, allow us to give you a lending hand.
Don't go shopping for flowers, as roses are sooo every day! Forget a romantic date in the park, as Coronavirus still looms large. What you need to sweep your sweetheart off his/her feet is a romantic Valentine's Day gift with the WOW factor!
Gurgaon Bakers has a huge array of tasty treats, especially for Valentine's Day. These are the PERFECT gifts to celebrate a romantic evening with your sweetheart. It's all about passion, dear. Sprinkle the air with amour and let love reign on 14th February. We've got a wide array of Valentine's Day treats – customized cakes, cupcake boxes, brownies, teatime cakes, and more! You can even send a personalised note engraved in frosting along with your surprise Valentine's Day cake.
A Personalised Cake from Gurgaon Bakers – The Perfect Gift for Valentine's Day 2021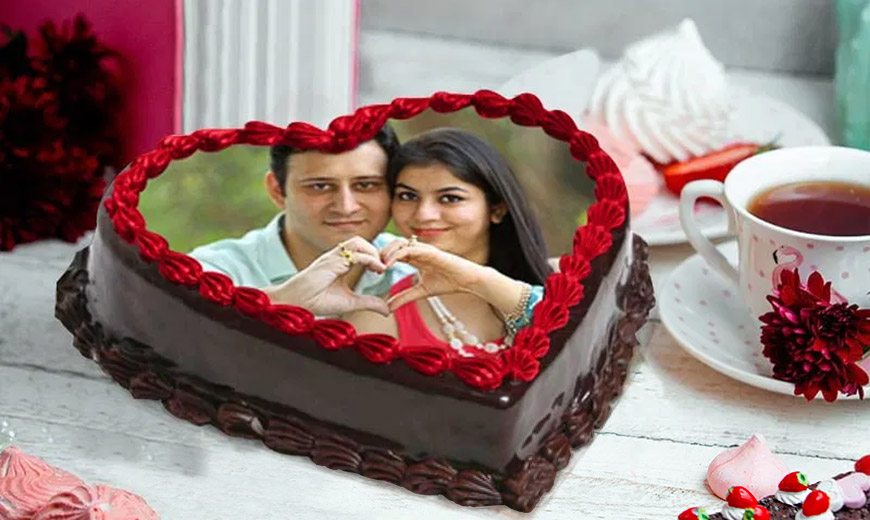 At Gurgaon Bakers, we're all about moist, decadent sponge cakes, luxurious frostings, and totally incredible decorations. Our cakes in Gurgaon are baked fresh every day by a team of talented cake bakers and decorators. With premium ingredients sourced from the best farms, our cakes are handmade with love, perfect for the season of love.
Get a 10% instant discount on Valentine's Day cakes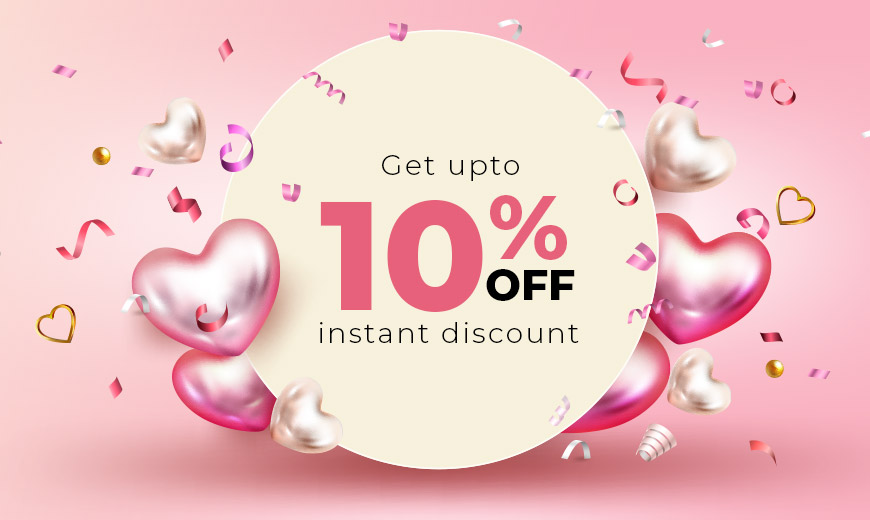 Use the code "LOVEMONTH" while checking out to get a 5% discount + 5% cashback (credited to your account, which you can redeem on future cake orders) on every Valentine's Day order. Isn't that a sweet deal?

Treat your loved one to one of our extra romantic special gift combos. Along with your cake, you can order romantic add-ons like a cuddly teddy bear, a beautiful long-stemmed red rose bouquet, or a tasty chocolate bouquet. We're sure that these gifts will add to the celebration's overall mood, making your Valentine feel loved and cherished.

Surprise midnight delivery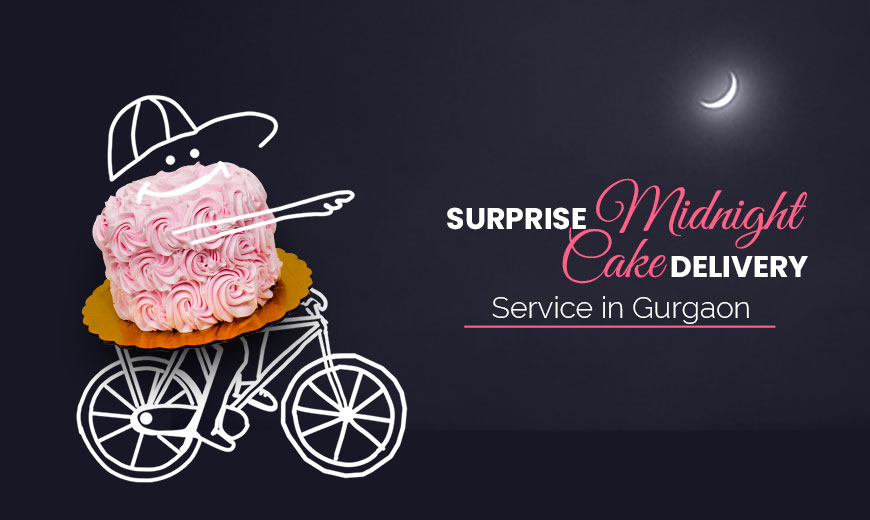 What better way to begin Valentine's Day celebration than by sending a surprise cake to your loved one's door as the clock strikes twelve. Order a surprise midnight cake delivery by giving us a ring on and give your loved one the sweetest surprise in 2021.
Massive range of romantic cakes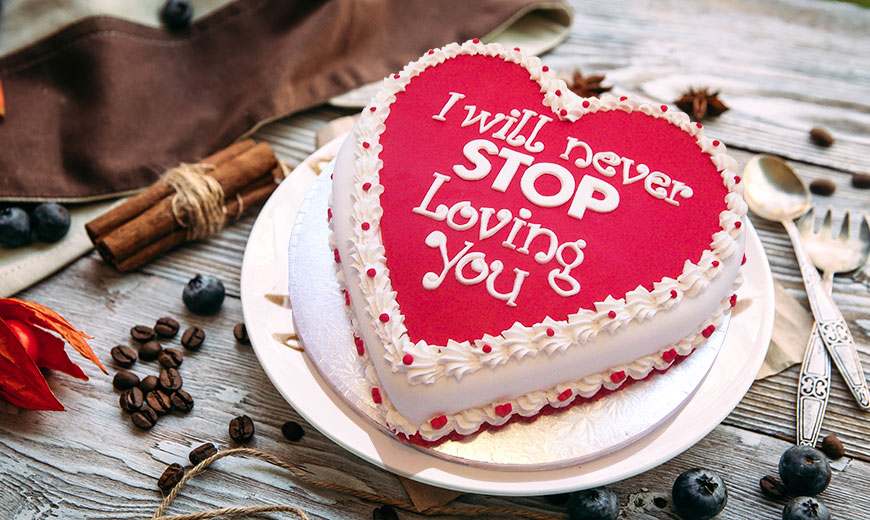 Whether you're looking for a decadent heart-shaped black forest cake, a romantic red velvet cake, a bold I-Love-You cake, a heart photo cake, designer Valentine's Day cakes, or more – we've got it all. Check our Valentine's Day cake collection and choose your favourite cake to gift your sweetheart.

Easy online ordering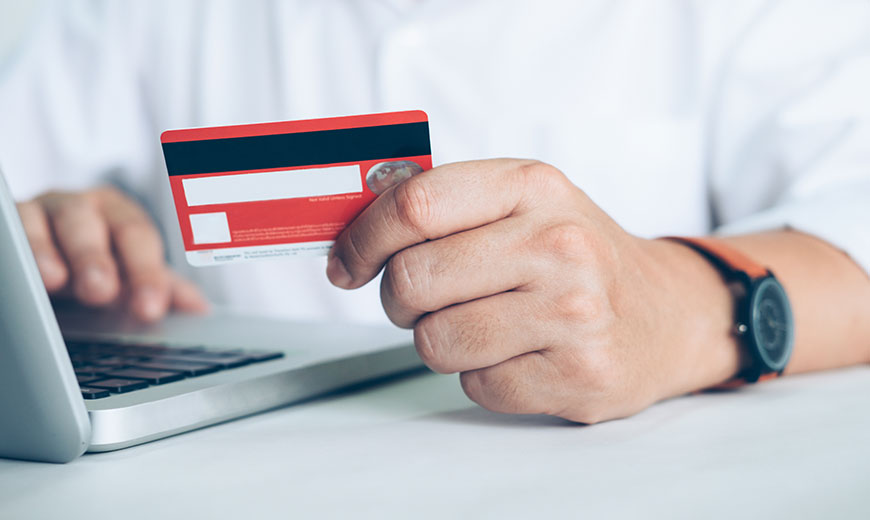 With z, you don't have to search high and low for the perfect Valentine's Day gift for 2021. All our cakes are available for online order and doorstep delivery. With just a few taps and clicks, you can now find the perfect Valentine's Day gifts to surprise your sweetheart.

Same-day Valentine's Day Cake Delivery in Gurgaon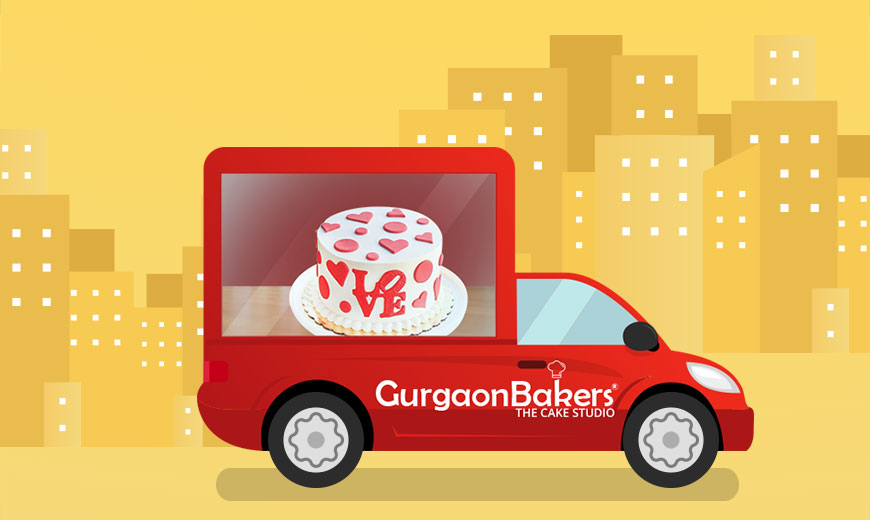 Forgot the date and looking for last-minute Valentine's Day gifts in Gurgaon? No worries! We've got your back, buddy. We offer same-day delivery of our Valentine's Day cakes anywhere in Gurgaon. So, sit back, relax and get your sweet treats delivered to your doorstep on the same day. Make Valentine's Day 2021 truly special, memorable, and unforgettable with our collection of the best and tastiest Valentine's Day cakes in Gurgaon. Don't forget to use the code "LOVEMONTH" for an extra 10% discount on all orders in February.